Are YOU Living In Britain's Most-Likely-to-Be-Burgled Home…?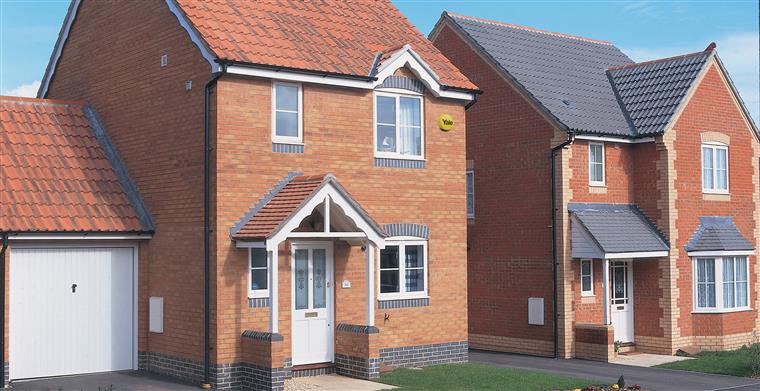 Semi-detached, brick-built house. One car on the driveway and no garage. Sound familiar…? It might just be that you're living in the U.K.'s most-likely-to-be-burgled home…
But fear not; it's not that all burglars have a personal vendetta against you or your particular address! Rather, these characteristics have been identified as the features of the properties most likely to experience a break-in, based on a survey* of over 3,000 incidences of intrusion, over 32 police jurisdictions.
The study found that it was houses of around £180,000, with unattached neighbours at an average of 11-metres away and a garden at the rear of the property, that are most likely to be the target of a break-in. What's more, almost 60% of the properties were situated in urban areas.
Overall, 1 in 50 households are robbed every year in the U.K., and the material loss totals £972m. But even if your home fits this profile perfectly, there are plenty of ways that you can beat the stats and protect your house and home.
A combination of external lights, window locks, door locks, a burglar alarm and a CCTV system (or security chain) are said to offer the most effective assurance against break-ins, according to a recent article about the effectiveness of security products.**
Many of these solutions also offer an additional level of protection, purely as a visual deterrent. For example, 60% of burglars say they would be discouraged from targeting a house if they could see a prominently placed house alarm. A CCTV system – even a dummy model – can offer similar discouragement. 
If the worst were to occur, and your house was burgled down to human error (for example, you might accidentally leave a window ajar in the warm spring weather…) a home safe can offer a final line of defense for your most precious objects.
So what better time of year to re-assess your own home security? Whether your house is perfect fit for the crime or the least likely suspect, use the lighter spring evenings to cast an eye over your own home security, and secure yourself some peace of mind.

*MORE TH>N Insurance

**The effectiveness of burglary security devices', published by Palgrave, Macmillan Publishers Ltd