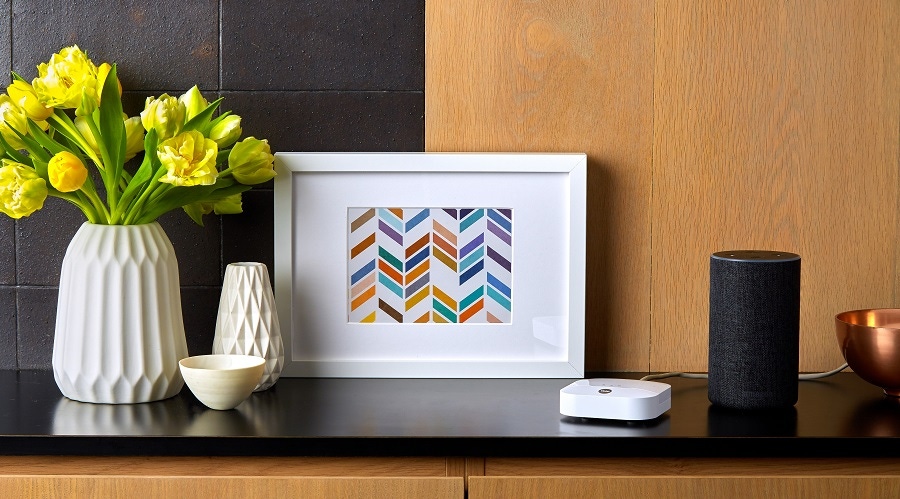 Black Friday has arrived on the Yale Store! 25% off Everything*
It's well known that winter is a particularly prevalent time for burglaries. Local criminals often make the most of the clocks going back and night's drawing in to operate under the cover of darkness, so it's never been more important to get your property prepared for the winter season ahead.
And what better time to invest in your home's security than Black Friday, as we launch our biggest ever sale - 25% off everything* on the Yale Store so you can stock up on our trusted security essentials. From mechanical security solutions, including padlocks, bike locks and safes, to our 'smarter' innovations including smart locks, smart alarms and security cameras, you can get your home security up to scratch for less on the Yale Store this Black Friday.
Running from 21st - 30th November 2021, the Black Friday 25% off promotion will not only allow you to keep to a tighter budget ahead of the festive period, but will be the perfect way to protect your home, family and belongings during this particularly vulnerable time. Starting at midnight Sunday 21st November to 11.59pm on Tuesday 30th November, the 25% off discount will be applied automatically at checkout, and will be applicable to a wide range of products including our Smart Door Locks, Indoor WiFi Cameras, CCTV Kits* and award-winning Sync Smart Home Alarm range.
Allowing you to monitor your home from anywhere at any time, our smart range is the perfect addition to upgrade your home security to the 21st century. With Smart Door Locks allowing remote control over your front door, to monitoring your home anytime of the day or night from the palm of your hand, our smart solutions are an essential upgrade to always be 'in the know' over your home security.
And don't forget, a wide range of products from our mechanical range are also on sale, including our high quality Cylinders to provide your front door with the highest level of protection to maximum security padlocks and bike locks to secure your shed and prized possession.
With such an array of trusted home security solutions available to keep our home protected this winter and beyond, why not make the most of our biggest ever sale offering? And with this being Yale's biggest ever sale, the high-quality range of mechanical and smart security products won't stay around for long. Be sure to catch the offers before it's too late by browsing our website or visiting our social channels.
*Excluding all spare key products, selected CCTV products and all new product releases (including the new Smart Delivery Box and Access Module + Connect Wi-Fi Bridge).