Build your own custom Smart Door Kit and get 25% off!
Protect your home from the inside out by building a custom Smart Door Kit. Simply choose a Smart Lock and add at least one extra item to qualify for this discount.
---
Step 1 - Choose from our range of Smart Locks (please check compatibility first)
Step 2 - Unlock Yale Home app by adding a Yale Access Module and Yale Connect Bridge
Step 3 - Expand your smart door kit with Yale Home accessories
Step 4 - Enjoy the benefits of contactless control
Step 5 - Add some door hardware to complete your front door makeover
Step 6 -Make your Smart Door Kit set up even easier by adding one of our Smart Lock services
Step 7 - Check out and enjoy!
---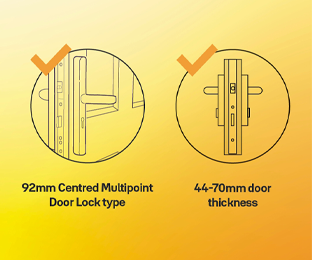 Conexis L1
Compatible with most 44-70mm doors with a multipoint lock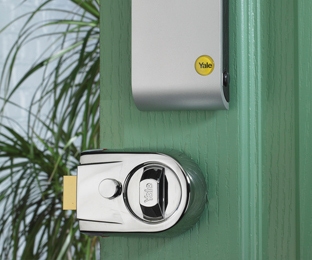 Keyless Connected
Suitable for wooden doors with a 60mm nightlatch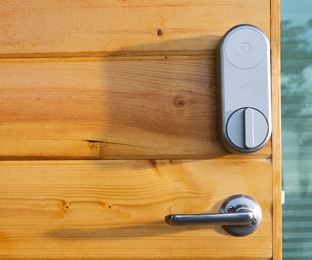 Linus Smart Lock
---
Step 1: Select a Smart Door Lock (required)
Step 2: Add Yale Access Functionality
*Conexis and Keyless only (Linus Smart Lock has Yale Access built in)
Step 3: Add Yale Home Accessories

Step 4: Add contactless accessories
*Conexis and Keyless only

Step 5: Add some door hardware (optional)
*Door Handles not required for Conexis L1

Step 6: Add a service (optional)
Explore the rest of our build your own kits
---
---
Terms & Conditions:
10% discount is automatically applied at checkout when adding at least one Yale Smart Door lock plus any number of other products from steps 2-6 to your basket on www.yalehome.co.uk. Valid on selected Yale products only. This offer is subject to stock availability. Up to 10 valid items can be added in one order. This offer cannot be used in conjunction with any other offer on yalehome.co.uk. The promoter is ASSA ABLOY LTD. ASSA ABLOY LTD reserves the right to cancel a promotional code at any time or to amend these terms and conditions by republishing them.
---