CES 2017: The Top Tech Unveiled and Smart Home Security Insights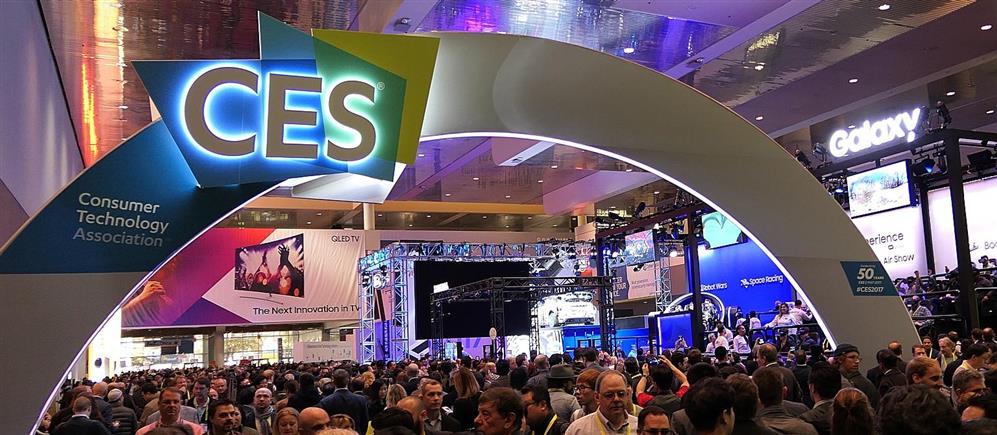 The Consumer Electronics Show (CES), the world's biggest technology exhibition held in Las Vegas, celebrated its 50th year this year by welcoming thousands of exhibitors to showcase the latest tech innovations and product developments.
This year the show has seen an array of product launches such as new 4K televisions, augmented reality apps and virtual reality headsets. From wacky gadgets and revolutionary prototypes to genuine products that will be in our homes before you know it, CES has it all.
For instance, concept cars and self-driving technology has always been at the forefront of developments and this year is no different. Toyota unveiled its new Concept-i car that has self-driving technology, automatically taking over if it sense the driver is tired. What's more, Ford also announced that it will be bringing Amazon Alexa to a select number of vehicles in the coming weeks.
Toymaker Fisher-Price has transformed entertainment for toddlers with its Think & Learn Smart Cycle. The exercise bike, aimed at three to six year olds, connects via Bluetooth to tablets or TV's and lets kids learn while pedalling - offering learning apps that focus on maths, science and literacy.
Another fitness-themed product came from sports brand Under Armour, who announced three smart shoe models that can cater to different running styles.
And lastly, it wouldn't be CES without robots! Bosch have partnered with Mayfield Robotics to create Kuri, a 50cm tall, oval shaped robot that serves as a home companion. Kuri is equipped with cameras in its 'eyes' and microphones and Bluetooth-enabled speakers allowing it to send information and updates to its user's smartphone.
The number of smarter and more efficient homes is increasing daily, accelerated by the number of smartphones and tablets in households and how they connect wirelessly to everyday household objects and devices. One area of the home this has transformed is smart home security – an area that had a huge presence at the show. Here is Yale's top three takeaways for trends in home security:
1. Secure Networks
There is a significant increase in companies developing secure routers and networks to protect connected home devices. As concerns about hacking and products breaking become more widespread amongst homeowners, companies are putting security at the forefront developing more sophisticated software and protocols to protect property owners.
2. Cameras are King
When it comes to home security, cameras and smart CCTV systems lead the way. A shift in how these are made has also been witnessed with many embedding cameras into other products such as in outdoor floodlights and light bulbs.
3. DIY Market
Connected smart security devices are increasingly being designed with the DIY market in mind. This is so that homeowners can pick and choose their own products ensuring what they buy is compatible with existing home hubs and other devices. However, research has shown that professional installation is still favoured with 79% of smart home customers preferring a tradesperson to fit devices*.
*Alarm.com