Deter the Burglar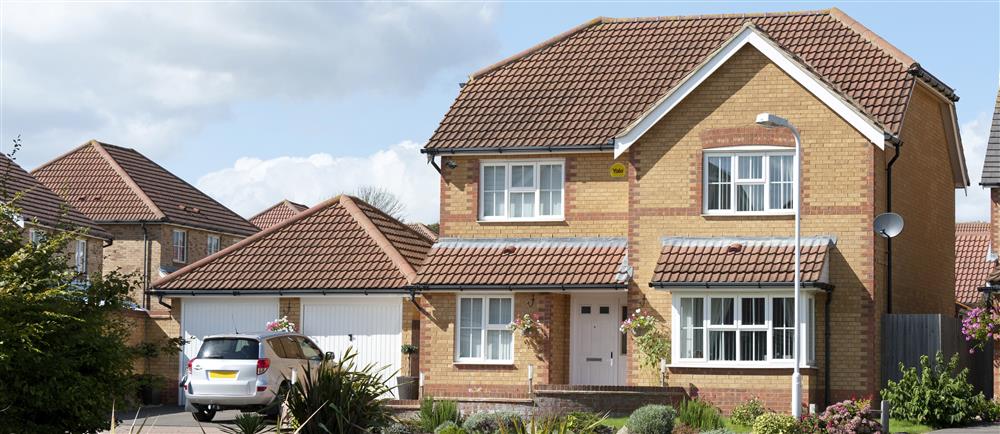 We often consider the curb appeal of our homes in terms of aesthetic appearance, whether it's the recent trend for topiary balls hanging by your front door, or a new driveway to make your neighbours green with envy. However, many of us are unwittingly making our homes appeal to altogether less welcome visitors.
The majority of burglars look for the path of least resistance when attempting to gain entry to a home and some of the more 'professional' thieves can even select a home by briefly glancing at the outside of the property to check the quality of the protection in place.
Therefore, it is important to consider the home security you have in place, as a property that looks difficult to get into is less likely to be targeted by opportunistic thieves.
When you are thinking about the way your home appears from the outside consider these top tips from security specialist Yale, to help avoid looking like an easy target.
Door Secure
Doors and windows are a top priority when it comes to ensuring your home is properly secured, with opportunist burglars relying on weaknesses in these obvious entry points to gain access.
Doors are the first line of defence against would-be intruders for any home and should always be taken into careful consideration. Updating the locks and furniture on your front and back doors will not only help to reduce this risk, by improving their security, but also enhance the aesthetics of your home.
To meet the latest standards, new PVCu and composite doors are fitted with locks and hardware conforming to the PAS24 standard. However, if you are not in a position to renew your existing exterior doors, why not upgrade the locks and handles to meet the new standard and provide peace of mind?
The new PAS3621 Doormaster lock offers the best level of security for multi-point locks and has been designed with the replacement market in mind.
Tired and broken furniture and poorly fitted cylinders can give burglars a visual clue that the door (and security) has not been updated for some time. A door fitted with a high security TS007 three star cylinder and handle combination presents a powerful proposition, and with the visual deterrent of the Yale branding it will make any opportunist burglar think twice.
Window maintenance
Windows are the next target for an attempted break-in. Vulnerable, badly maintained windows are easy to spot and represent an easy way to get into a home that won't arouse attention.
The power of a good lock should not be underestimated. The best burglar deterrent is a quality window lock. This is a simple, affordable and highly effective way of giving additional security to your home.
Alongside the security benefits, when reviewing your windows you can also consider installing new, more energy efficient options prior to winter, to keep more heat in the house.
Protecting parameters
It's important to also think beyond the building itself and access its surroundings.  Keep gates closed, repair damaged fences and make sure all hedges and bushes are trimmed, making it more difficult for thieves to remain undetected.
Invest in outdoor security lighting and put the spotlight on thieves. In addition to this, house alarms acts as an excellent visual deterrent, with statistics showing that 60% of burglars say they would be discouraged from targeting a house if they knew it had a home alarm.