---
How To: Reduce the Cost of your Home Insurance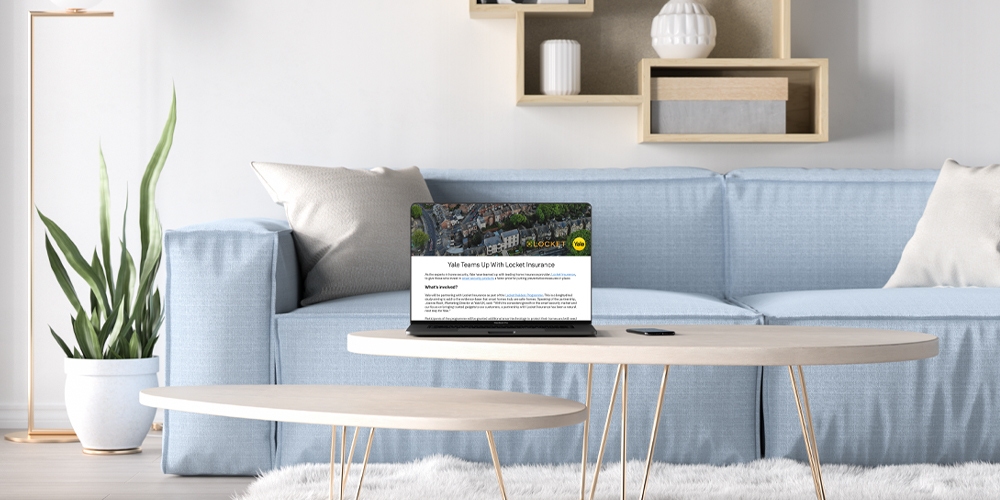 ---
Home insurance provides essential cover for a person's home and its contents. Despite this, many homeowners are opting not to insure their homes. A recent study by Finder found that out of 22.6 million homes in the UK, over a quarter do not have any form of insurance. Dependent upon the type of cover you opt for (buildings, contents or building and contents), the average cost for this type of protection is around £309 per year. But what if we told you a few ways to help reduce the cost of your home insurance…
Shop around
Ok, so it may take up a little more of your time but you could save a sizable sum by doing so. Even if your insurance premium hasn't gone up, it makes sense to re-shop your coverage to make sure you're getting the best deal. Comparison sites like Compare The Market, Go Compare and MoneySuperMarket make searching for home insurance quotes convenient and easy. They do all the leg work for you and compare hundreds of quotes by different providers, allowing you to find the best price for your desired level of cover. There may be smaller or lesser-known companies that offer you the right service but at a much lower cost.
Don't over-insure your property
Although it's important not to under-insure your home, you don't want to over-insure either as you could end up paying too much. No policyholder wants to pay for more than what they need. By over-insuring your property, you'd essentially be throwing your money away every year on unnecessarily high premiums.
Improve your home security
Did you know that you could potentially save between 2-10% on your home insurance premium when you upgrade your home security systems? The more you spend on increasing your security, the lower your insurance premiums will be as insurers will see the reduced risk of claims being made out against the property. Certain insurers may even be willing to offer you higher savings, hence why it's important that you shop around.
Leading home insurance provider, Locket Insurance, has recently partnered with Yale to give those who invest in smart security products a fairer price for putting preventative measures in place, as part of the Locket Insiders Programme. Interoperability with other smart devices in your home not only brings added security but convenience too. Designed to work together, Yale's comprehensive range of smart locks, burglar alarms and outdoor security cameras standalone or connect with each other.
Consider paying annually
If you can, it's almost always better to pay annually rather than monthly. Why? This is because insurers tend to charge interest or an additional admin fee on your policy when you pay back via monthly instalments. So, even though it breaks it down into more manageable chunks each month, you're paying for that benefit.
Build up a no-claims discount
Home insurance policies typically allow you to build up a no-claims discount as a reward for not claiming on your policy. If you don't make a claim for 12 months, you could see your annual premiums fall for the following year. By not claiming on your home insurance, this saves the insurer the cost of handling and paying those claims, so they pass this saving onto their customers. You could get up to a maximum of four to five consecutive years' worth of no-claims and, of course, the longer you go without making a claim, the bigger the discount tends to be.
The most common types of home insurance claims are:
Fire
Flood and storm damage
Theft and burglary
Accidental damage
So, the best wait to avoid the need to make a claim is to minimise the risk of any of these things happening.
For all the latest home security advice and access to our exclusive product offers, sign up to our newsletter.