Latch onto the latest lock advice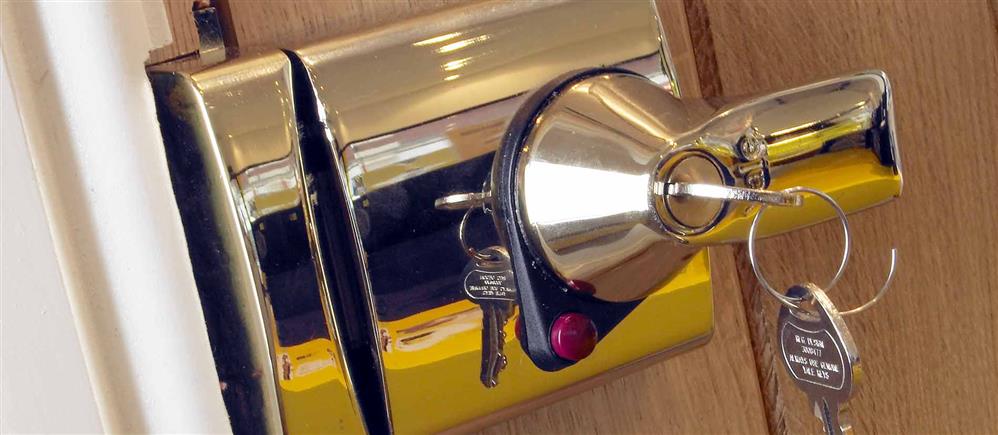 With over a million burglaries and attempted burglaries occurring in the UK each year, it's crucial to ensure your home is as secure as can be.
Nightlatches, often referred to as 'Yale locks', are one of the most common forms of door security and yet are often not up to standard, despite protecting one of the most common break-in points of your home.
To make sure your lock is right for the job, we have come up with this handy guide to buying the right nightlatch:
1. What's the difference?
You can opt for a nightlatch or a mortice lock (or both) for an external timber door. Mortice locks are morticed into the door, however a nightlatch is mounted onto the door with the larger handle part attached to the door, and the staple is mounted onto the frame.
2. Up to standard
It's most likely that you'll use a nightlatch to secure an external door, and if that's the case then you should always purchase a British Standard lock and ensure it carries the Kitemark. If your nightlatch does not carry the British Kitemark, it should be fitted in conjunction with a British Standard 5 lever mortice lock to ensure you are Insurance Approved.
3. Size matters
Nightlatches are available in two sizes, 40mm and 60mm. The size you require depends on your door type. If your door is panelled then you're most likely to need a 40mm, to ensure it fits onto the door. If you're unsure then simply measure the distance from the keyhole to the edge of the door.
4. Double up
It's a smart idea to invest in a double locking nightlatch. These have a keyhole on the handle inside the door, so the nightlatch can be deadlocked from inside. This is particularly important if you have a glass panel door – if a burglar smashes the glass to reach into the lock they will be unable to unlock the door without the key.
5. Chain reaction
No matter what type of lock you have it's important to also have a door chain. Not only do they provide added protection whilst the door is locked, but they enable you to check who's at the door before you fully open it. Yale offers a TS003 approved door chain, which ensures the door chain meets the minimum requirements to protect against forced entry.
If you're looking to replace your existing lock, Yale offers a range of suitable retrofit replacements in various finishes and designs to complement your décor. The Y3 Contemporary Nightlatch, is a direct replacement for the traditional P77 lock (Yale's most popular and well recognised nightlatch), and can be fitted in place of a P77 lock without any need for extra amendments to your door frame.