Linus® wins two awards for its outstanding design at the prestigious Red Dot Awards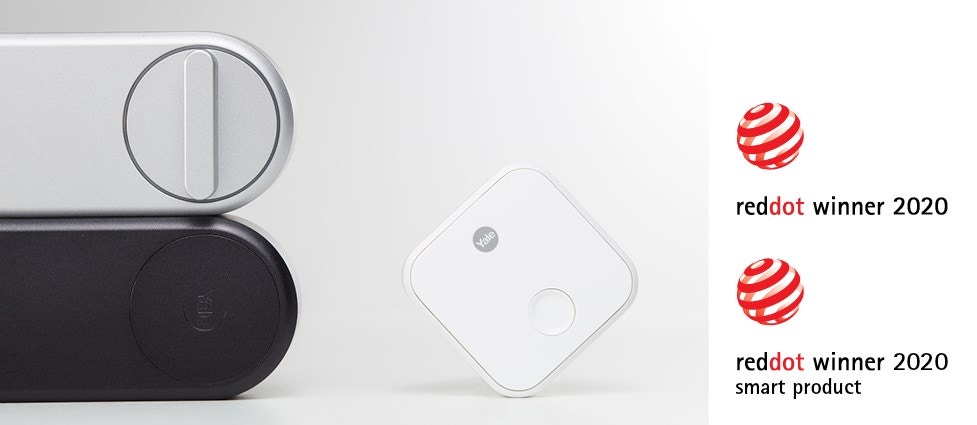 The Red Dot Awards date all the way back to 1955 and aim to recognise the very best in product design and innovation. During this year's edition, the Linus®Smart Lock from Yale received not one, but two awards in separate categories!
The Linus® Smart Lock was judged by 40 international experts who tested, discussed and evaluated each of the 6,500 entries individually and compared them in criteria such as degree of innovation, functionality, durability and ecological compatibility.
Featuring a refined, rounded surface and a stunning brushed metal finish, Linus® left the jury impressed with its sleek and intelligent design.
Thanks to this amazing success,Linus®will be marked with a Red Dot Winner Label and presented in the Red Dot Design Yearbook, available at international exhibitions and online. Winning the Awards also means that Yale will be joining the exclusive Red Dot Network aiming to bring together the best of the design industry.
We're delighted with the ground-breaking developments in product design and innovation that Linus®  brings!