National Home Security Month 2020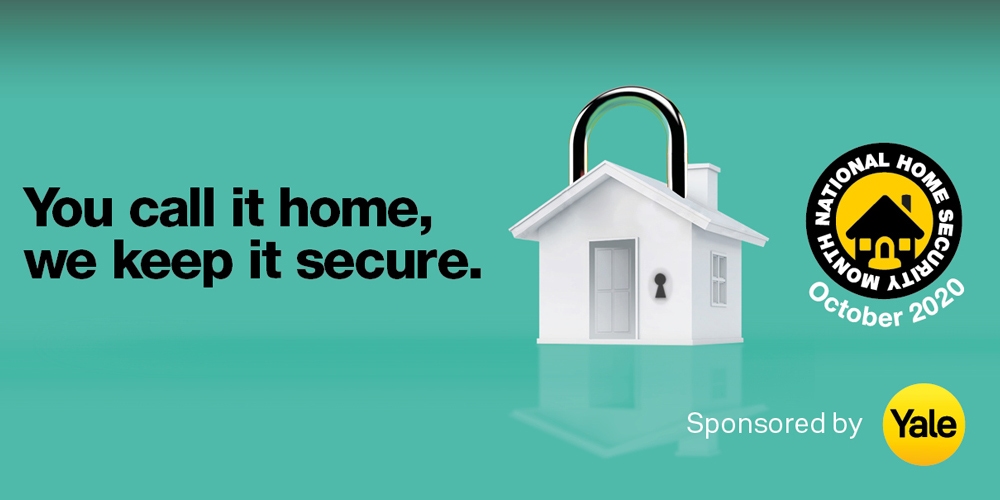 Yale UK is delighted to once again be sponsoring National Home Security Month (NHSM).
Running throughout October, National Home Security Month (NHSM) is an issue-led campaign designed to highlight home security to the UK public and drive demand for security products and installation services. The initiative offers hints, tips and advice on how people can keep their families, homes and possessions safe as the nights draw in.
A key aim of the NHSM campaign is to push home security to the forefront of people's minds during the darker winter months; a time of year when statistics traditionally show that crime rates worsen. Throughout October, NHSM will deliver insightful statistics and targeted advice via a dedicated microsite and social media channels, as well as security focussed activities including a CrimeStoppers Q&A.
Over the next five weeks Yale and NHSM will be providing specific weekly themed advice and homeowners can take advantage of special weekly buddle offers, to help make sure you and yours are safe and secure.
Week 1 – You call it home, we keep it locked
The first week will introduce NHSM and provide advice to raise awareness around door locks and added door security; from information on the latest security standards to the lowdown on the best products to help homeowners keep their homes safe from break-ins.
Week 2 – You call it home, we keep it safe
From choosing the best hiding places to keep valuables safe, what are the best padlocks and bike locks, how to choose the right safe, to the top choices for indoor cameras, the second week of NHSM delves into indoor security.
Week 3 – You call it home, we keep it monitored
Throughout week three, NHSM will give UK homeowners the lowdown on how they can use alarms and CCTV to help them keep an eye on their homes – no matter where they are in the world.
Week 4 – You call it home, we keep it smart
Week four looks at the growing smart security industry and provides insight into how connected devices can keep homes secure at the touch of a button, with added peace of mind thanks to remote access. The week highlights smart alarms, smart door locks, smart CCTV and the range of smart alarm accessories and how these products can be monitored and managed from your smartphone
Week 5 – You call it home, we keep it protected
Then finally, week five provides seasonal advice to coincide with an increase in thefts and domestic damage around Halloween and Bonfire Night. This week NHSM will be focussing on the best tips and tricks for securing homes and keeping loved ones safe during the dark winter nights. With this focus on security, NHSM helps to showcase the breadth of products that are available to help meet any type of security need.