Caravan Security Tips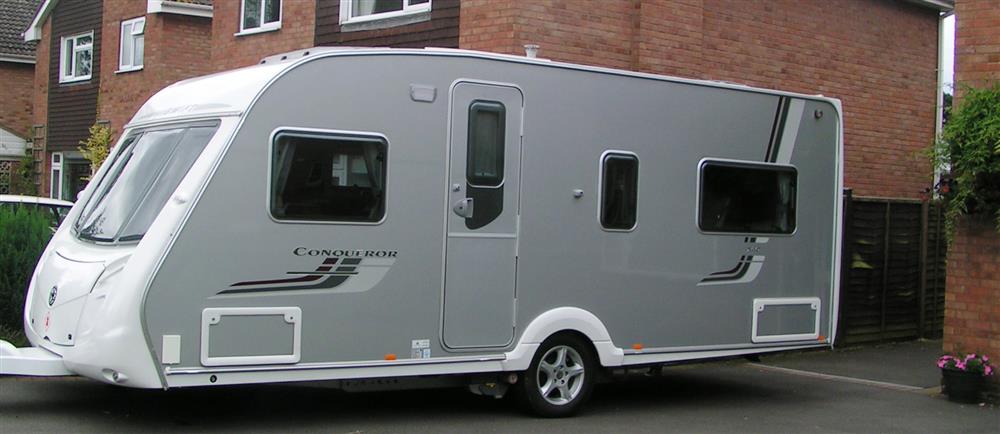 With the summer holidays just around the corner, many families will be looking forward to jumping in their caravans and escaping on a break to the coast or countryside.
But, before setting off it's important you make sure your holiday home is suitably secure, as summer is the peak time for caravan burglaries, with opportunist thieves on the lookout for easy pickings.
Thieves are often drawn to caravans or motorhomes due to the likelihood that they will find they contain expensive electrical items such as smartphones and tablets, which have become part of our modern day life. 
With this in mind, the security experts at Yale are sharing their top caravan security tips, so owners can keep their valuables safe and secure while they go off and explore the great outdoors.

Set an alarm 
Stand-alone alarms are ideal for protecting caravans and motorhomes as they can be placed freestanding on a shelf or fixed to a wall, and will alert you if an intruder breaks in. Each alarm can be accessorised with a remote key fob, so you can easily arm and disarm your system from a distance. Remember, if you do have an alarm it's also a good idea to display a visible sticker in your caravan or motorhome window to say that one is fitted, as this can help to discourage any potential intruders.

Travel safe  
Caravans and motorhomes are often left unattended while you're out exploring the local area. Yale's handy portable travel safes are ideal for storing valuables such as passports, spending money, laptops or tablets. They can be attached to any fixed objects in your caravan to keep your belongings secure while you're out and about. 

Think bike!
If you're travelling with bikes make sure you keep them secure. You can do this by investing in a sturdy bike lock. Yale offers four different types of locks to choose from. For maximum protection, use two locks of different types (a D-lock and robust chain and padlock is ideal). Remember to always lock your bicycle to something immovable - in particular, an object a bicycle cannot be lifted over and use a lock that cannot be broken, cut or removed.
Save on insurance 
Not only does a secure caravan give you peace of mind, it can also save you save money on your insurance premium. When looking for caravan insurance, shop around, as many companies will offer discounts for security measures such as intruder alarms, hitch locks and wheel clamps, as well as for using insurance approved security products.

It's yours. Protect it. Yale it. For more information, please visit www.yale.co.uk, search for /YaleUK on Facebook, or follow @YaleSecurity on Twitter.