Home Security Series: Generation Rent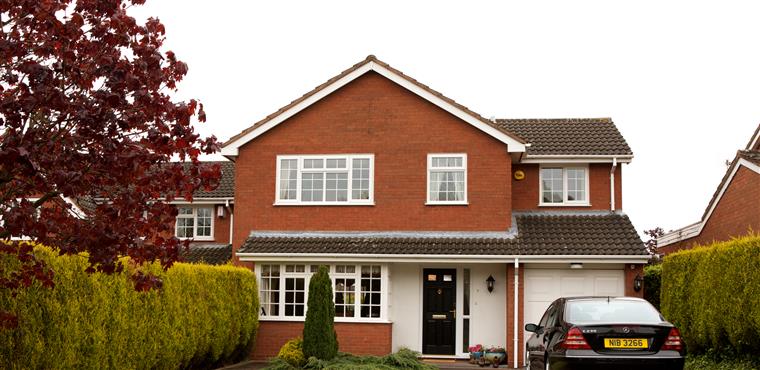 In the second of our series of tailored home security advice, Yale takes a look at the complicated issues faced by Generation Rent, when it comes to protecting themselves and their property.
Click here to see the first article in our home security series.
It is often said that "an Englishman's home is his castle", but increasingly, people are making their home in someone else's castle. Homeownership is no longer the norm, and Generation Rent is looking at long-term lettings.
In a rented property, it can be confusing to understand who is responsible for security, and what's more, who is financially responsible for it; landlord, letting agency or tenant?
For the record, "In any rental property, a landlord or letting agent has a responsibility to ensure the safety of their tenants is up to scratch, while tenants should act responsibly to minimise risk."*
So, if your landlord or letting agent has already sorted the property's protection, all that is needed is to make sure you "act responsibly [and] minimise risk"; for example, ensuring doors and windows are locked securely, and any home security systems are activated. It might seem like common sense, but Government statistics have shown that 30% of burglaries happen through unsecured windows.
If you're not sure how good your current security is, you could check out the Master Locksmith's Association's (MLA's) Minimum Security Guidelines, which recommends where security measures should be taken and has suggestions to ensure long-term protection.
On the other hand, if your security is not up-to-scratch, it isn't always as simple as just taking the measures that make you feel safe. Some tenancy agreements prohibit you from making any permanent changes, so before taking any action (such as fitting new door locks, or installing additional security measures) you have to seek your landlord or letting agent's permission.
In the majority of cases, this is straightforward; you both have a vested interest in securing the property – them as a financial investment, and you in protecting your home and contents – so it's of mutual benefit to make sure it's fortified.
In that case, there are lots of cost-effective measures that you can introduce your landlord to, to give you both peace-of-mind. Wireless security products offers a security upgrade with minimal disruption to the people living there (that's you!), and is available for both CCTV systems and house alarms. Plus, these are often DIY products, which will bring down the overall cost to the landlord or letting agent.
Smart locks may be an even better bet for your landlord or letting agent, so that if and when you come to move out, they don't have the inconvenience of changing the locks; they simply change the access code. What's more, you get to reap the benefits and conveniences of smart home security while you occupy the property!
In a minority of cases, you may come across difficulties in coming to an agreement with your landlord or letting agent, whether that's who is responsible for paying, or who is responsible for sorting it out. But homeowner or renter, your possessions are valuable to you – whether financially or sentimentally – and are equally worthy and in need of protection.
You can take some interim steps to ensure your safety while any disputes are ironed out. A standalone alarm can offer a convenient solution to renters, providing security measures without permanent modifications to a property. If you live in a shared house, a home safe can also offer invaluable peace of mind for your most precious possessions.
If worst should come to worst, you can direct your complaints to the local council, who would carry out a Housing Health and Safety Rating System, or HHSRS**, which is to assess bad or unsafe conditions in your home. The hazards covered by the HHSRS include difficulty in securing the property from intruders". If the assessment supports your concerns, the landlord or letting agent would have to take action to improve the security measures.
So it may not be your castle in terms of ownership, but it does house your precious things for the duration of your tenancy – and perhaps your young princes and princesses too! You should know what measures are available to you to keep it as secure and safe as possible, so that you can really make a house a home…whether it's technically yours or not!
*https://www.locksmiths.co.uk/locksmith-blog/security-in-rented-accommodation/
**https://england.shelter.org.uk/get_advice/repairs_and_bad_conditions/health_and_safety/health_and_safety_assessments_of_rented_homes