Home Security Series: Older People and Home Independence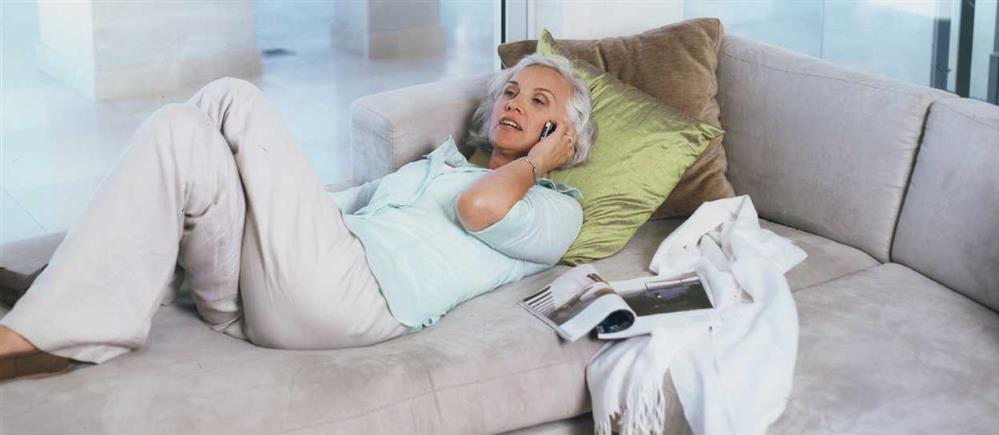 In the fourth and final installment of our Home Security Series, we consider the unique challenges faced by the older homeowner, and the solutions that mean they may be able to maintain their independence at home for longer, without compromising on personal safety or well being.
When a person gets older, it can be difficult to maintain independence at home – particularly if a property has a lot of steep stairs, or a large garden to maintain. But sometimes people aren't willing or able to move; whether that's because the cost and upheaval of moving is prohibitive, or simply because that's been their home for years, so they don't want to leave the memories.
Of course this leaves many individuals and families in a conundrum; if a property isn't flexible enough to adapt to a person's needs as they get older, and yet that person wouldn't be happy in giving up their property, what can be done to ensure that person is kept safe and well while staying put in the home they love?
There are outdoor solutions that drastically lower the gardening maintenance required, and adaptations that can help with steps, such as ramps or stair lifts. But what of the little things that need to be taken care of on a daily basis, such as locking the front door or securing the windows?
Smart Living technology is usually associated with younger generations, particularly those with an interest in the latest tech, but it can be a real boon for older generations and their families. The remote capabilities can be really convenient, allowing older people or their families to admit visitors – such as home help or carers – without having to get up. It saves fiddling with keys too, which is particularly useful with sufferers of arthritis.
While memory issues can affect anyone of any age (how many of us have left the house and got to work, only to wonder whether we locked the front door, or turned the oven off…?) it can be a particular concern for the families of older people. With Smart Home Security, an older person can use their phone to double-check that the alarm is set, for example. CCTV systems can be monitored from Smartphones too. And if something has been forgotten, a person's family can form an extra line of defence, armed with nothing more than their Smartphone, and remotely correct the mistake from their home.
Sometimes there is a real risk when an older person lives independently, particularly if they have a physical condition, but sometimes, it is just perceived. Families can often worry unnecessarily, yet understandably, especially when an older person lives alone. Relatives really benefit from the assurance that Smart Living technology can afford them.
Being tech savvy can also open up other positive opportunities for older people, such as socialising, entertainment and information sourcing. This, along with the assurances that it can offer to the homeowner and those who support them, means that a Smart Home Security system can really make a house a home, and keep it that way for as long as possible.