Home security series: the family home in summer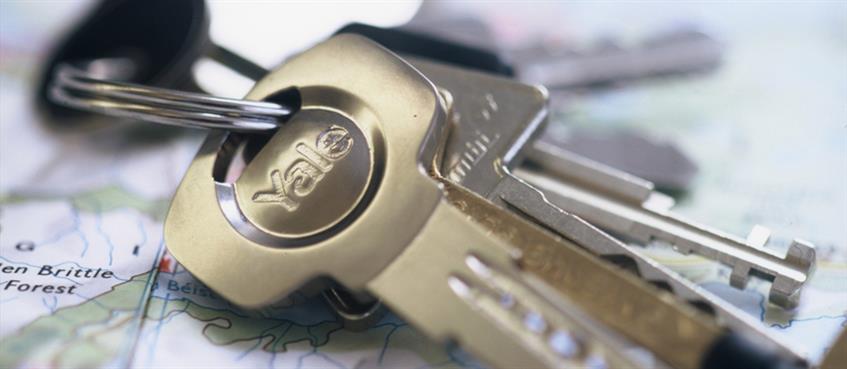 In the first of our series of tailored home security advice, Yale focuses on a family home with young children, and all the chaos and concern that come with it – particularly in the height of summer.
Whether it's going away to school camp or just playing out in the street, it is inevitable that the summer months bring more independence for children of a certain age. But it doesn't have to mean hours spent worrying until curfew comes around. There are a couple of measures you can take to allow them the independence they crave, while also keeping them safe:
Be savvy with spare keys
Anyone with kids will know: there are going to be forgotten keys (as well as lost backpacks and mud-stained clothes!) so it's important to have a spare key available should your child get locked out.
BUT! The worst place to leave it is hidden in a plant pot or under a mat; statistics show that more than 6,000 burglaries involved intruders using keys to access the property – as opposed to breaking and entering – in 2014*. Better to leave it with a trusted neighbour or friend nearby, so that your child can call on them if (or when!) they need to.
Alternatively, you could invest in a smart lock, which allows you to remotely grant entry to your home using your smartphone. That way, when you get that call ("Muuum! Daaad! I'm locked ouut!"), you don't have to come rushing out of work!
Know the drill
From setting the home alarm to deadlocking the door, there's a lot to know about how you keep your home secured. Make sure your child is well-versed in your habits so that they uphold them too.
That way, they'll know what to do if you're not around for any reason (maybe you're running late from work, and they've got to let themselves in after school…). Additionally, it will be one more set of eyes on upholding your home security, and – best of all – it will teach them to be responsible.
When they know the home security system – how to set the alarm or turn it off and how to deadlock the door – you can begin to feel more confident about granting them a bit more freedom.
Keep an eye out
There are ways and means of keeping an eye on your home, even while you're not around. The Yale SmartPhone Alarm and CCTV kits allow you to access your security system remotely, so that you are alerted if the alarm is triggered, or if you simply want to check in and see that everything's ship-shape. This can be a good option if you think your child is ready for the responsibility of being left alone, but if you can't help but worry!
Deciding if your child is ready to be left home alone can be a tricky decision. The law doesn't state how old a child has to be, but advises that: "Children under 12 are rarely mature enough to be left alone for a long period of time", and that children under 16 shouldn't be left alone overnight.
Ultimately, it's a decision only you can make. But taking these small steps can make what can be a scary transition just a little easier, and a little safer for everyone.