Out and out security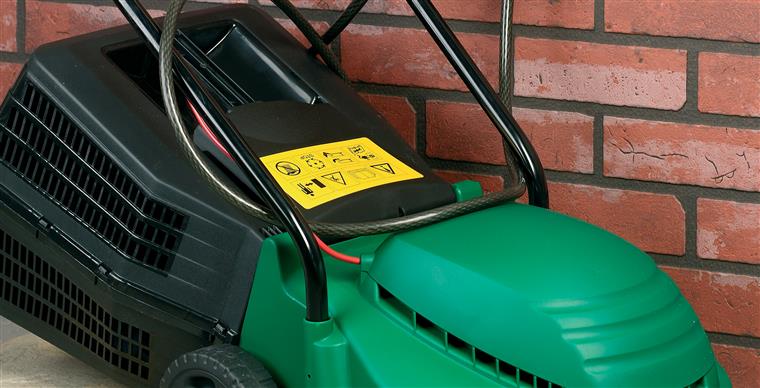 With no statistically significant decrease of occurrence recorded in the Office for National Statistics (ONS) British Crime Survey for 2014*, it is as important as ever to secure your outbuildings against non-domestic burglaries.
Defined as "burglary in a building other than a dwelling…[including] burglaries of sheds and outhouses", non-domestic burglary made up just over 52% of the police-recorded incidences covered in the report, spanning October 2013 – September 2014.The things we store in our shed – bikes, garden equipment and power tools – can have a combined worth of thousands of pounds, so it makes sense to invest in keeping them secure. But despite the high rates of incidence, as well as the financial value at stake, outdoor security is still dealt with by many as an afterthought.
One local police force has recognised the importance, and set up an awareness initiative in their community to tackle the problem**. The initiative, instigated in Wyre Forest, part of the West Mercia Constabulary, is a great example of how quickly and easily you can combat this sort of crime.
In the area, there had been 235 break-ins of sheds and domestic garages in the last 12 months. Between October 2014 and March 2015, burglaries of such properties rose by a third with 39 more incidents occurring than during the same period the previous year.
The force proactively set up community events, where they gave away free shed alarms, and offered further crime prevention advice.
Dave Herbert, Marketing Manager for Yale, said: "It's great to see the force setting up these community initiatives to raise awareness of the issue of outdoor security. So many people underestimate the risk they take when they leave their shed unsecured. It is something we'd like to replicated in other areas, too."
Yale offers an affordable Shed Kit containing everything you need to secure your shed, outbuilding or garage. The kit includes a Yale portable PIR siren alarm that will alert you if an intruder breaks in, plus a weatherproof padlock and hasp for securing the shed door.
You can find more info on how you can secure your outbuildings on the advice section of our website.
*https://www.ons.gov.uk/ons/rel/crime-stats/crime-statistics/year-ending-september-2014/stb-crime-in-england-and-wales--year-ending-september-2014.html#tab-Theft-offences-–-Burglary
**https://www.kidderminstershuttle.co.uk/news/local/11886990.Residents_urged_to_guard_against_shed_burglaries/