Secure your child's school bag this September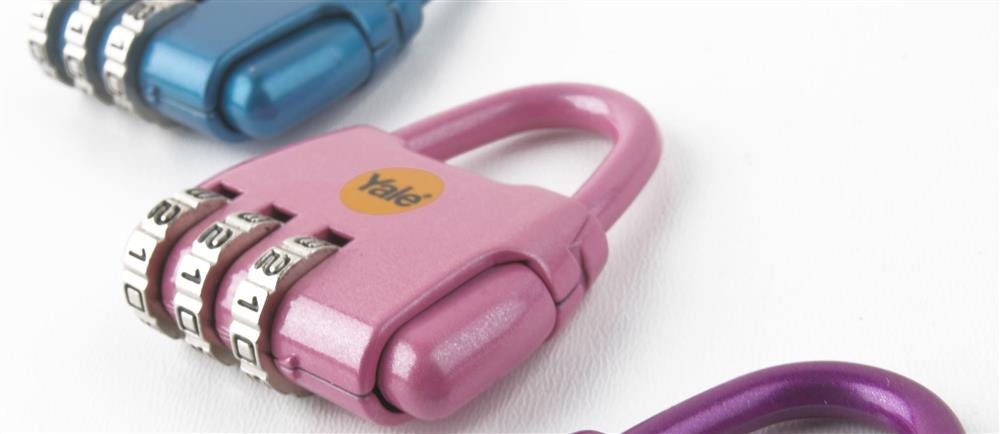 It's nearing the start of the new school year, you've invested in new uniform and stocked up on One Direction stationery, but have you considered getting a padlock to ensure your child's belongings are kept safe?
Research from the National Mobile Phone Crime Unit states that mobile phones are the most frequently stolen item in the UK. With 90% of children aged between eight and 14 now owning a mobile*, it's worth considering how to keep them secure.
Schools are actively encouraging the protection of personal belongings, as it becomes commonplace to leave expensive possessions such as phones and tablets in school bags which are left unsupervised and vulnerable to theft throughout the day.
Security specialist Yale offers a range of novelty padlocks, which are ideal for children heading back to school as they're affordable, stylish and practical. Available in a variety of styles and colours, each padlock comes with either a three or four dial combination lock that is easily re-settable.
The Active and Street Style padlocks offer a simplistic yet stylish design and are available in a number of colours. For fashion fanatics the handbag-shaped Fashion Dreams and Party Girl padlocks are perfect accessories, whereas the Football Padlock is ideal for footy fans.
Yale's novelty padlocks range from £4-£7. For more information or to buy visit yalestore.co.uk.   
It's yours. Protect it. Yale it.