Trick or Treat?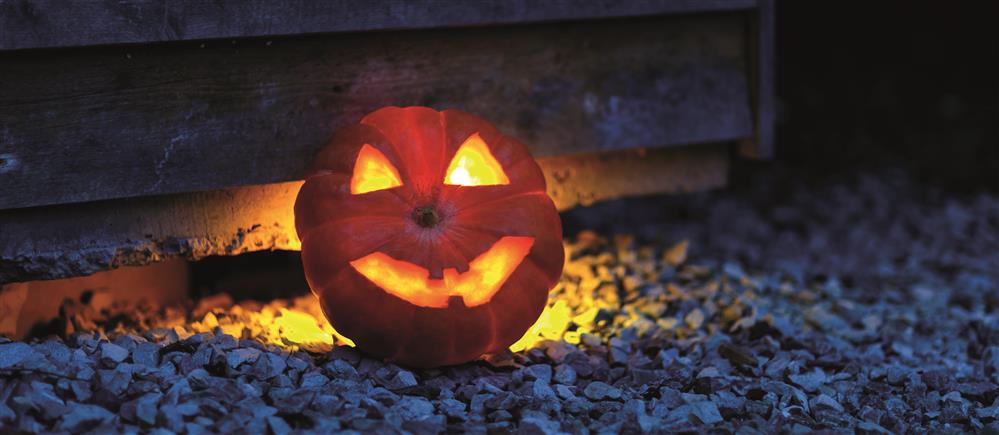 Burglaries and domestic damage increase by 160% during the Halloween period, with Bonfire Night being statistically the worst night of the year for burglaries and car theft.* This is down to opportunistic burglars taking advantage of the dark nights, fancy dress costumes, noise and distractions.
As a result, the final week National Home Security Month (week commencing 31st October) is focusing on the spooky season and providing homeowners with top tips for protecting their property this winter.
It is important to make sure you lock all of your doors and windows, especially when going out for the evening. As obvious as it may seem, research from the Telegraph has revealed a startling 20% of homeowners admit to leaving our front doors unlocked and vulnerable to theft. In addition, consider investing in a spyhole or digital door viewer to see who is at the door to reduce the chances of distraction burglaries.
To prevent any unsolicited 'tricks' this Halloween, consider purchasing a letterplate restrictor to stop thieves from fishing your keys through your letterbox or accessing your door lock.
To avoid being disturbed over the Halloween period, you could also consider displaying a preventative 'No Trick or Treat' sign on your front door. These are available for free from most local police constabularies.
Stephen Roberts, Marketing Manager for headline sponsor Yale, comments: "As National Home Security Month is coming to a close, we are tying in the campaign with the worst period of the year for burglaries. This truly highlights the importance of getting your home security right.
"Throughout October we have been delivering security advice and product recommendations to homeowners across the UK in the hope that we can help to raise awareness of the importance home security of and help to protect against burglaries this winter."
For more information about National Home Security Month, please visit www.homesecuritymonth.com, or search for 'Home Security Month' on Facebook and Twitter for daily tips and advice.
*The Telegraph