Yale Featured on ITV Central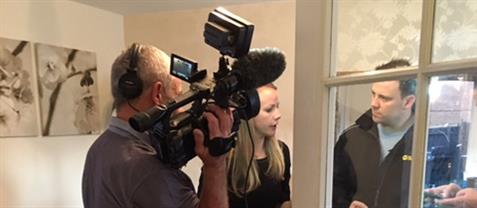 Did you catch us on ITV Central News last night (9th December)? We were giving our expert advice on how to keep your family, belongings and home safe and secure this Christmas.
The segment involved an interview with Yale representative, Matt Becket, and a property walk-around, pointing out common oversights homeowners make and advice on how to secure these vulnerabilities.
This was part of an on-going series for ITV, who are running regional features about Keeping Safe at Christmas throughout this week. In case you missed it (which we're sure you wouldn't dare have), here are some of the great top tips provided.
Play it Safe
Rather than putting all your presents under the tree as soon as they've been wrapped, hold off until Christmas Eve and keep them out of sight. Invest in a small home safe that can protect smaller, more expensive items such as jewellery or small electrical goods until the big day.
Window Shopping
Dispose of gift packaging and rubbish carefully. Don't leave your new TV or iPhone boxes outside by the bin, this makes window-shopping for potential targets even easier for burglars as they have a catalogue of gifts to choose from. Take note of the dustbin collection times as these often change during the holidays and postpone emptying the rubbish until collection day.
Stay Alert
Invest in a burglar alarm. This can alert you of any intrusions, as well as acting as a visual deterrent to help prevent any break-ins.