Get Christmas all wrapped up with top security tips from Santa Paws!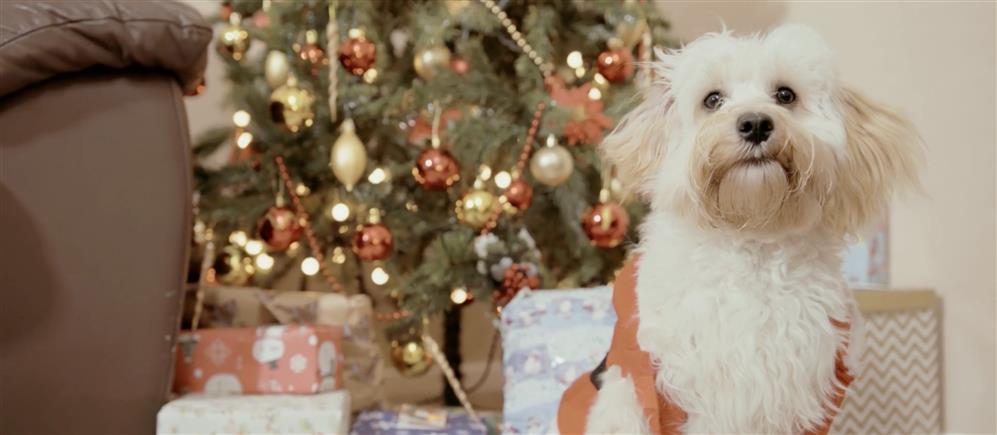 The most wonderful time of the year is fast approaching! It won't be long before the festive season begins, with many of us attending numerous parties, events and family get-togethers, leaving our homes vacant and potentially vulnerable.
Unfortunately, we are not the only ones that make the most of this festive period as it's been discovered that burglaries increase by 20% over the Christmas period*. With more homeowners away from their homes at this time of year, properties and possessions are put even more at risk; making it a Christmas treat for local thieves.
So, with the help of Santa Paws in this year's Yale Christmas security video, you can make sure your home is protected in time for the festive season.
No chance of a Silent Night
We all know how busy the Christmas period can be, and with the rush of family and friends coming and going, it can be easy to forget to check both the front and back doors, and also the windows are locked. Simply making a habit of locking all the easy entrance points to your home will help to significantly decrease your risk of burglary.
Make sure that all window and door locks are up-to-standard, as these can rust and weaken over time. If you have a PVCu or composite door, then you could consider upgrading to a euro profile cylinder in your multi-lock, as this will provide extra security.
Alternatively, Yale's Keyfree and Keyless Connected smart locks allow remote access to your home when linked to a smart home system, letting you choose exactly who and when guests can enter your property. Smart locks also give you the option of setting a temporary PIN code allowing family members or neighbours to check up on your property whilst you're away.
Seeing is believing
With nearly three-quarters of Brits saying they feel more at risk of break-ins during Christmas time**, consider installing a high quality CCTV system that can allow you to check on your property from anywhere in the world. Yale's Smart Home Alarm range also allows you to view inside your home through the free Yale app, giving you peace of mind when you need it most.
It's also worth considering installing a secure burglar alarm that will act as both a visual deterrent, but also alerts neighbours in the case of a break-in.
Keep gifts under wraps
Many of us place our Christmas gifts under the Christmas tree ahead of the big day, but as you can imagine, this is the first place a thief would look when breaking into your home. Keeping presents hidden out of sight until Christmas Eve is a really simple way of protecting your possessions, and also acts as an effective deterrent to stop burglars from choosing your home as their next target. Investing in a small safe that will protect your more valuable items and gifts this Christmas will help save any major disappointments on the big day.
Dispose of gift packaging and rubbish carefully. If you leave electronics boxes, including mobile phones and games consoles in bins, or similarly post. Remember to keep rubbish inside your home until your designated rubbish collection day and make sure not to be too vocal about expensive gifts.
By following these simple tips, you can ensure that you and your family have a safe and secure Christmas without any unwanted guests - not including Santa Claus of course!
*Home Office
**The Guardian