Shining a spotlight on student security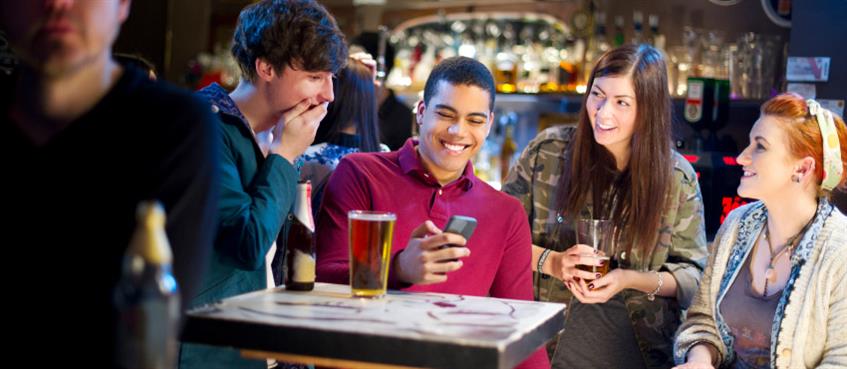 The new academic term is just around the corner and students all over the UK will be buying new stationery and textbooks, as well as packing the essential home comforts. However, many undergraduates forget to think about personal safety and security when preparing to move away from home and into university halls or student accommodation.
According to research by Swiftcover, one in six students have fallen victim to theft at some point during their university years, with almost half of those losing more than £150 worth of possessions. So whether you're studying for the first time or heading back after the summer holidays, consider these simple tips for a stress-free September.
Moving day
Take extra care on move-in day not to leave your room unattended. The hustle and bustle of bags and boxes coming and going can provide the perfect cover for a burglar to strike unnoticed.
Opportunist burglars also see student halls and housing as easy targets due to bedroom and flat doors being left unlocked or ajar, making it a quick in-and-out job. As a result, it is important to remember to lock all doors and windows whenever you're not in – even if you're only popping out for a few minutes.
Lock it up
Student accommodation has many changeovers every year and it is hard to keep track of who has had copies of keys and when. Check with your landlord when the locks were last changed and if the keys are patented or restricted (meaning that they cannot be copied without proof of ownership or easily duplicated due to their unique design).
Stay alert
Once settled into your student digs, consider investing in a battery-powered, stand alone alarm or IP camera. These can be placed freestanding or fixed to a wall for easy installation and convenience that won't affect your tenancy agreement.
Safe as houses
To protect smaller, more expensive valuables, consider a portable safe for your room. These are ideal for storing money, jewellery and any important documents you may have taken with you.
On yer' bike
Bicycles are a convenient and cheap way to travel around campus. However, unfortunately, burglars also find these convenient as they are easy to resell, hard to trace and can be used for a quick getaway. In fact, bicycles were listed as one of the five most common items to be stolen whilst in higher education.
To keep these safe, Yale recommend using both a D-lock and robust chain and padlock for extra security.
And lets not forget the little ones heading for a new year at primary or high school. Yale has a range of novelty padlocks that can be used to secure schoolbags when left alone in classrooms or lockers.