The Average Home is Empty 36 Days a Year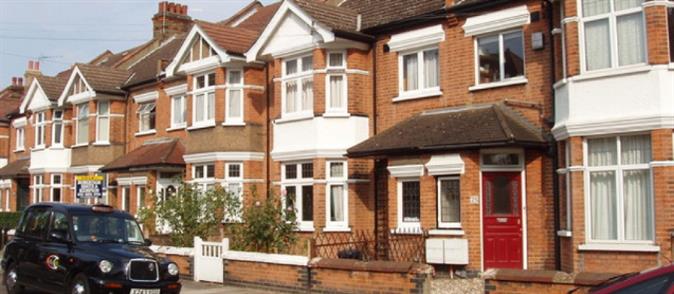 The average British home is empty for 36 nights – more than a month – every year, a study has found.
A poll of 2,000 adults found holidays, weekends away and nights out means the average home is left sitting empty on three nights each month.
On top of that, homes are unoccupied for a further 4 hours and 35 minutes each day thanks to work, socialising and day-to-day errands – the equivalent of almost six days a month or almost 70 days a year.
And they are left empty most, or all of the day, seven times a month.
But the average adult manages just six-and-a-half waking hours at their home each day, with four in ten admitting they feel like they don't ever have the time to really enjoy being at home.
The research into how we spend our time at home, which was commissioned by security specialist Yale, found life is officially two thirds work and one third play - with work, chores and life admin taking up ten hours of the typical person's 15 hour waking day.
A spokesman for Yale, who commissioned the research, said: "They say a man's home is his castle but it seems for many, we don't get to spend as much time there as we would like.
"Work and socialising means we spend a large chunk of our time away from home, with holidays only adding to this further.
"Even the time we do get to spend at home is often taken up with chores and life admin rather than sitting back and relaxing within our surroundings.
"But while the time our property spends empty is time we aren't getting to enjoy it, it can also create a security issue with your home much more open to crime when no-one is there."
The study found the average adult spends just six hours and 35 minutes of each waking day at home during the week, with seven hours and 31 minutes spent at their place of work instead.
Things don't really improve at the weekend with just six hours and 50 minutes spent at home on a Saturday and Sunday.
The average Brit is also out at in the evening 20 nights a year – more than once a month – and away from home overnight 16 times a year.
And the majority of these are likely to be during the summer, with 41 per cent saying they spend more time away from home during this time than during the rest of the year.
And 18 per cent think their home is likely to be less secure or more susceptible to break-ins during the summer.
Despite this, many fail to take the security of their home seriously with one in ten admitting they have lost a key in the past year.
Three in ten have gone out and left a window open while another 18 per cent have left a door unlocked when they aren't home.
More than one in ten even admitted they have gone out at least once in the past year and left a door wide open.
And the average Brit has left the garage door open once after leaving the house in the last three months.
A spokesman for Yale added: "2016 is a busy sporting year with the Euros and Olympics both playing a big part in our events calendar this summer. That means more people than ever will be out and about enjoying themselves and taking part in social activities, which provides opportunistic thieves with the chance to ramp up their activity.
"As well as this, school holidays are a peak time for getaways, and while away from home many people leave valuable items such as outdoor furniture and leisure equipment in sheds or outbuildings with minimal security.
"As a result, Yale is launching its 'Home & Away' campaign to help raise awareness of the importance of home security and to provide homeowners with tips and advice on how to protect their property this summer."
The study also found that even the time we do get to spend at home is taken up with chores, life admin and running errands, with this accounting for two hours and 11 minutes of our day, meaning we rarely get to sit down and relax before 7.47pm each evening.
As a result, 38 per cent feel they don't get enough time to properly enjoy their home or where they live.
In fact, the average adult reckons they get just three hours and 23 minutes to really enjoy their home a day - just a third of our waking life.