The smart approach to home security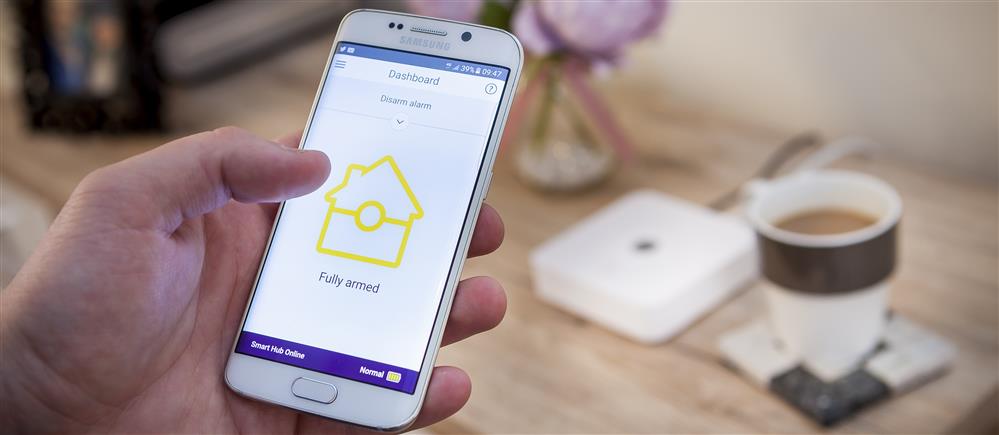 This week, National Home Security Month (NHSM) is giving homeowners a glimpse into the smart home world, looking at emerging smart home security and the products available to make life that little bit easier.
A few years ago, smart technology seemed like something you'd only see in futuristic sci-fi films, but this is now increasingly becoming part of our normal day-to-day life – perhaps without even realising it!
According to research, 59% of homeowners want to be able to control their home security systems from anywhere in the world using a mobile app.* Smart technology will let you do exactly that, securing and monitoring your property at the touch of a button. That's why week three of National Home Security Month is focused on all things smart tech, looking at the latest security gadgets available to protect your home.
Stephen Roberts, Marketing Manager for NHSM's lead sponsor Yale, comments: "Homeowners are increasingly looking for ways to make their day-to-day life easier, and smart technology is helping to achieve this.
"The ability to access devices from your smartphone is an excellent way to give homeowners peace of mind that their property is protected."
Key-free entry
Are you always losing or forgetting your key? An astonishing 6,000 burglaries happened last year using spare keys.** Prevent this by investing in a connected smart lock so you can access your home remotely, with the option to use a PIN code, key card, key tag, remote fob or even a smartphone.
What's more, with connected smart locks you can now check the status of your lock remotely using a smartphone app for added peace of mind.
Caught on camera
Smart CCTV systems allow remote viewing of your property from any location using a smartphone app. Recorded footage can also be saved on a computer and used as police evidence in the event of a break-in.
Additionally, internal cameras are ideal for homeowners that want to quickly and easily monitor their home. Whether it's to watch over older children when they're home alone or check on your pets throughout the day. The cameras can also be used to keep an eye on home services such as cleaners, babysitters or carers.
Sound the alarm
According to research by headline NHSM sponsor Yale, 67% of Brits stated that they want 'clever' alarms installed in their homes. Integrated alarm systems now have the capability to send notifications, emails and images to a smartphone when triggered, to instantly alert you to a potential intruder.
For more information about National Home Security Month, please visit www.homesecuritymonth.com, or search for 'Home Security Month' on Facebook and Twitter for daily tips and advice.