Tighten up your home security this year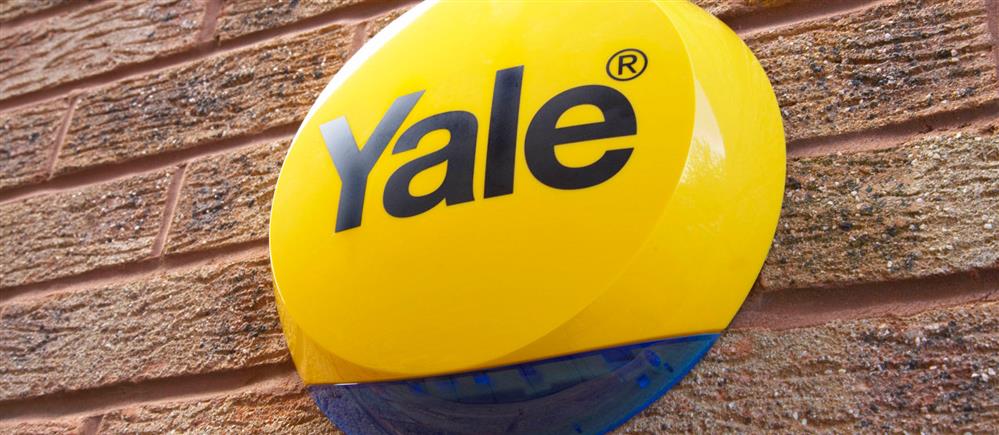 The New Year is a time to reflect on the changes we want or need to make; dieting, saving money, exercising more frequently; the list of New Year's resolutions can be endless, but there is one that is often overlooked – tightening up your home security.
Perhaps you've recently moved into a new property and have always meant to get round to changing the locks, but can never quite find the time. Or you've always wanted to fit a home alarm, but you feel a bit daunted by all the different options available.

January is also a time when opportunist thieves know there are more expensive items left on show, such as new iPads, laptops and jewellery that you may have received for Christmas.This means that they'll be on the lookout for any 'easy targets', and unsecured homes will be the most attractive.
The good news is the security experts at Yale are here to help. Here, they outline a few really simple steps that you can take to make your home more secure:

Change the locks on all external doors

If your external door is timber, you can replace your lock by simply unscrewing the nightlatch, removing the existing rim cylinder and replacing with the British Standard version (lock for the Kitemark on lock packs and on the lock itself). All rim cylinders are a standard size, so you should be able to replace your existing cylinder easily and inexpensively.
If you have a PVCu or composite door, then you can upgrade the euro profile cylinder in your multi-point lock to a British Standard version (again, look for the Kitemark). This is also an easy DIY job and will ensure the cylinder in your PVCu or composite door complies with the latest standards, meaning you might save on your home insurance premiums.
Install a burglar alarm
Another easy DIY job to improve your home security is to fit a wireless home alarm. As well as providing a visual deterrent to potential burglars, alarms are vital for alerting your neighbours. Yale's wirefree alarm kits are quick and easy to install, and offer discreet protection for all types of properties, from flats to large family homes.

Make the most of smart home security

If you want to benefit from the latest in home security tech this year, consider fitting a smart lock to your front door. Smart locks allow you to access your home remotely, with the option to use a PIN code, key card, key tag, remote fob, or even a smartphone when connected to a smart home system.

Don't advertise your goods to would-be thieves

Dustbin collections over the New Year period are often at different times, so remember to take note of any changes and try not to put your rubbish out until then to avoid thieves canvassing which homes are the most attractive prospects. It's also a good idea to take the labels off boxes to avoid advertising your new presents to burglars who may be window-shopping in your street. 

For more advice, or to learn about the full range of security solutions from Yale, visit www.yale.co.uk or call 01902 364606.