Weed out green-fingered thieves this summer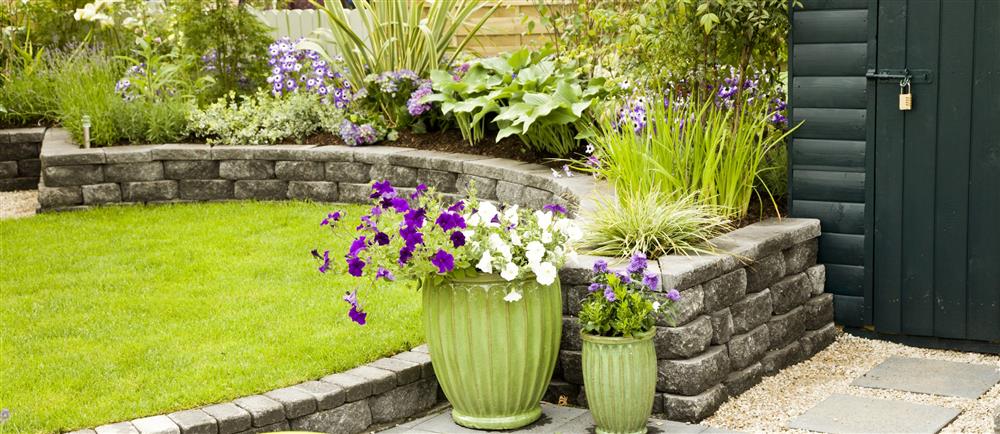 More than 2.5 million UK homes have fallen foul of garden thefts, with the average cost of a claim now standing at £208 – that's a total of £517 million worth of garden items that have been stolen!*
The most commonly stolen items vary from gardening tools such as lawnmowers and hedge cutters, to camping and fishing equipment, bicycles and power tools. But it's not just about the items that can be taken, as resourceful thieves can also use tools and ladders found in your outbuildings to gain entry into your home.
So before downing tools and taking off your gardening gloves, consider these top tips from security specialist Yale, to keep your garden secure this summer.
Shed security
Whether you're packing up for the day or just going inside for a cup of tea, it's important to put all garden tools and expensive items away and out of sight. It only takes a few minutes for a burglar to break in and take something, so lock any outbuildings with a robust, weatherproof padlock and secure individual, more expensive items with anchor locks and cables.
For added peace of mind, a standalone, battery-powered alarm can be placed freestanding or fixed to a wall within your shed for easy installation and convenience.
Don't give thieves an easy ride
According to research, approximately 1,044 bicycles are stolen daily in the UK – that's around one every minute!** Following a winter of hibernation for the majority of cyclists, bike thefts tend to see a marked increase in summer, as the warmer weather means more people take to the two-wheeled transport. Bicycles are attractive prospects for thieves as they are widely available, universally used, easy to sell, and often left poorly secured.
Always use a heavy-duty, robust chain lock to secure your bike, and keep it out of sight overnight in a secured garage or shed. You can also register your bike with a police-approved scheme, such as BikeRegister, to increase the chances of your bicycle being returned.
Protect your parameters
A property that looks difficult to get into is less likely to be targeted by opportunistic thieves. As a result, always keep gates closed and repair any damaged fences. Additionally, make sure all hedges and bushes are trimmed, making it more difficult for thieves to remain undetected.
Invest in outdoor security lighting and put the spotlight on thieves. In addition to this, Yale's Smart Home Alarm not only acts as an excellent visual deterrent, but will also notify you once it's triggered, sending a live image to your smartphone.
Lastly, remember to lock up ladders and secure wheelie bins, as these are perfect for giving burglars a leg up into the rest of your home!
*Cooperative Insurance
**Cycling UK