Yale proves the future of smart security is here at this year's Smart Summit London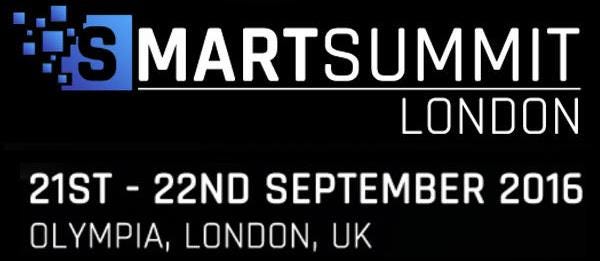 Security specialist Yale will be exhibiting its range of smart locks, including its brand new Conexis L1™ Smart Lock as this year's Smart Summit London.
Taking place at the Olympia Conference Centre, London 21st September – 22nd September, Yale will be on stand 40 demonstrating its full range of smart locks.
The state-of-the-art smart lock range includes the UK's new Conexis L1™ Smart Lock, Keyfree and Keyless Connected smart door locks, as well as Yale EMEA's ENTR and Monoblok smart locks.
The new Conexis L1™ gives users remote access to their home, with the option to issue virtual keys to friends and family. Taking unlocking the door one step further, the new Twist and Go functionality of the Conexis L1™ simply requires users to twist their phone 90 degrees to unlock their door before walking straight in.
Compatible with leading home automation systems or a Yale wireless module, the Conexis L1™ forms part of a total smart home solution. The Yale module allows users to connect the lock to the Yale Smart Home Alarm and Smart CCTV range, which can then be controlled via the Yale app.
Stephen Roberts, Marketing Manager for Yale Smart Living, said: "The Smart Summit London is an excellent platform to showcase Yale's innovative Smart Living range. Yale is a global leader in the residential security industry and continually encourages innovation in transforming the smart security market.
"Research commissioned by Yale has revealed that smart security is one of the key drivers for consumers investing in the smart home, with 62% of those surveyed wanting remote locking of doors and windows. Findings such as these ensure that Yale stay at the forefront of developments in the industry and provide homeowners with solutions that meet their needs."
Head of Integration for Yale, Tabitha Morton, will be guest speaking at the event on Wednesday 21st September. Tabitha will be giving her expert insight into what will be the key trigger for smart home growth, including where customers see the key benefits of investing in smart home products, and how entertainment is triggering the smart home entry.
The talk will take place at 9:35am – 10:10am and will include a Q&A session and meet and greet opportunity afterwards.