Yale secures DIY Week Award… for the third year in a row!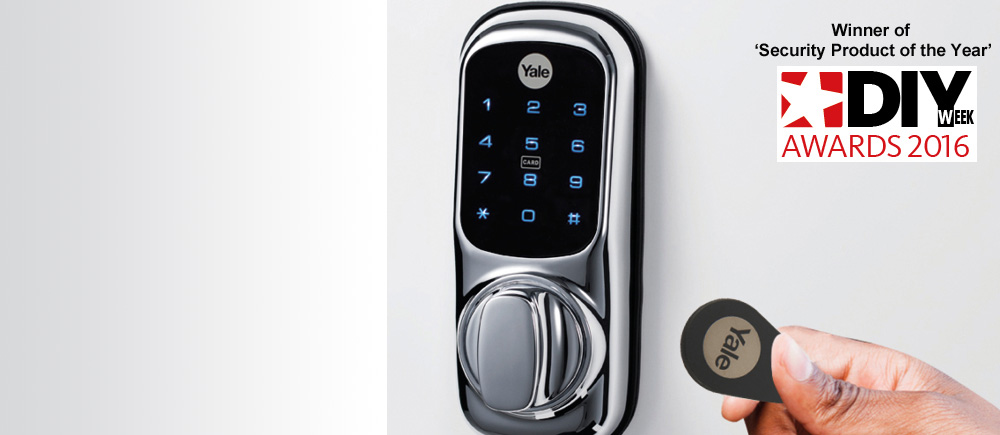 They say good things come in threes and this is certainly the case for Yale which won 'Best Security Product of the Year' for the third time in a row at last night's DIY Week Award
Beating off stiff competition from Carl Kammerling International and Masterlock, it was Yale's Keyless smart lock that triumphed.
The annual event, attended by leading industry figures and companies, celebrates excellence and innovation in the DIY and garden sector, and this year the Keyless smart lock was heralded as one of the DIY products of 2016.
This new smart lock allows homeowners to access their home remotely, with the option to use a PIN code, key card, key tag, remote fob, or even a smartphone when connected to a smart home system. The device also integrates with Samsung's SmartThings(*) as well as nPower, Control 4 and o2's latest smart hub offering.
Hannah Adkins, Marketing Executive for Yale, said: "We've worked extremely hard at Yale to create an innovative smart lock that couples superior security with ease of use for homeowners, and winning a coveted DIY Week award is fantastic validation of all our hard work. This is also our third win in this category and highlights our continued commitment to creating contemporary security products that meet the demands of our customers."
Voted for by a panel of influential and respected experts in the retail industry, the DIY Week Awards were presented at a glittering awards dinner at the Ricoh Arena in Coventry on Tuesday evening.
For further information on Yale's Keyless smart lock and the rest of the Smart Living range, please visit www.yale.co.uk
(*) functionality may vary depending on what smart home system the lock is connected to.