Put home security at the top of your Christmas wish list this year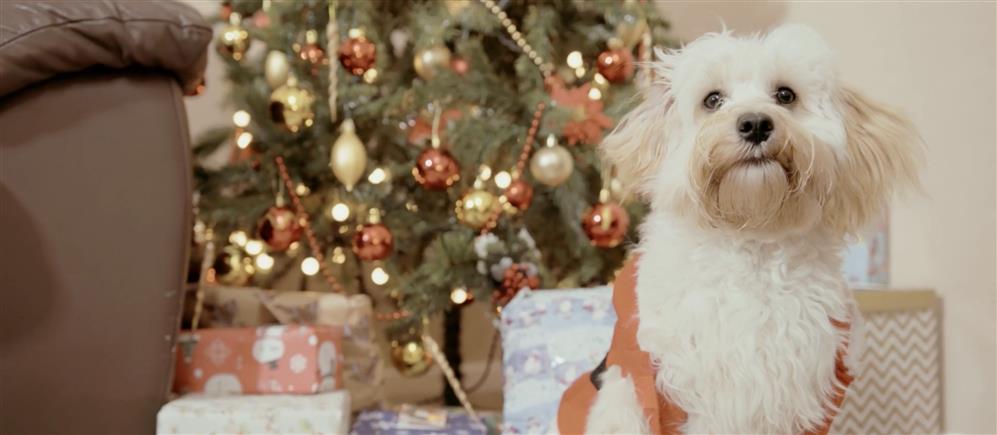 With the Christmas period just around the corner, our homes are often left empty in the whirlwind of shopping trips, social events and visits, and, with the elongated holiday period, many of us use the opportunity to take a break to visit friends and family.
On top of this, with presents wrapped and conveniently left in the hallway or under the tree, it's not surprising that burglaries increase over the festive period by up to 20%*. 
Recent figures also show that during the autumn and winter months, home burglaries spike by an astonishing 25%**, due to the clocks going back and the darker nights setting in, providing the perfect opportunity for thieves to stay hidden under the cover of darkness.
With this in mind, we're sharing our top tips to make sure your home is kept safe and secure throughout winter season, allowing you to enjoy the festive period without the worry of home security.
No chance of a 'Silent Night'
With the busy Christmas period traditionally comes an array of house guests at all times of the day. With the rush of people coming and going in such a short space of time, it's sometimes difficult to remember to check if both the front and back doors are locked. As much as this seems like an obvious tip, it's easy to forget, so make sure you take the time to check all doors and windows are locked to avoid any unwanted guests this Christmas.
Keep presents under wraps
The wonderfully festive scene of all your Christmas presents being placed under the tree is something that many of us appreciate at this time of year, but unfortunately, it's not just you and your family that enjoy this too. With recent statistics revealing that 28% of people in the UK leave presents under the tree before the 25th***, it's no wonder that burglars take the opportunity to target these homes for their own Christmas treat.
Keeping gifts very well hidden or securely locked away in a safe until the big day can be the perfect trick to keep burglars at bay at this particularly vulnerable time of year, meaning opportunistic burglars will usually move on to an easier target.
Don't leave your home 'alone'
As much as it's impossible to not go out and leave your home this Christmas to enjoy all the festivities, it's important to make sure that your home looks lived in to stop opportunistic burglars in their tracks. If you plan to be away for a long period of time, ask your neighbours to keep an eye on your home. Use timers on lights so burglars can't hide behind the darkness, and make sure to rearrange for post to be kept by the Royal Mail as part of their 'Keepsafe' scheme so it doesn't look like the property is vacant.
Deter the burglar
Visual deterrents are also a very effective way of keeping burglars at bay at any time of the year, but particularly during the festive period when you can't always be there to keep an eye on your home. Considering a smart home alarm and CCTV system is a great way of reassuring you and your family that your Christmas presents are securely protected at this time of year. New smart products allow you to keep watch over your property at all times via your smartphone, so you can keep be in, even when you're out.
Lockin' around the Christmas tree
One major factor to consider when making sure your home is secure this winter is checking that your door and window security is up to scratch. As the harsh winter weather can often weaken locking components, so it's important to make updates to your security systems where necessary. Even something as simple as a rusty lock can give potential burglars the message that the rest of your home security is not up to scratch, making it a perfect target for an opportunistic thief.
A secure Christmas, as standard
Although you may have plenty of things do to and plan ahead for during the winter season, one thing that should be on your radar in relation to home security is whether your door lock reaches a suitable standard. By simply upgrading your cylinder, you can help to prevent break-ins at this vulnerable time of year. External timber doors should be secured with a mortice lock and/or nightlatch that meets British Standard BS3621, or if you have a PVCu or composite door then it's suggested you upgrade to a British Standard Kitemark TS007 euro profile cylinder for added protection.
By looking out for the Kitemark symbol, this can ensure that your lock has met British Standards and is offering you a secure solution for your property. Some insurance providers will offer a discount on home insurance premiums if they have a lock installed which complies with British Standards.
By making sure to follow these simple steps this Christmas, you can give the gift of security to your family this year, making sure you're free to enjoy the festive period and keep your family and possessions secure.
*Home Office
**LV
***Churchill Home Insurance