Conexis® L1 named 'Security Product of the Year' at the DIY Week Awards!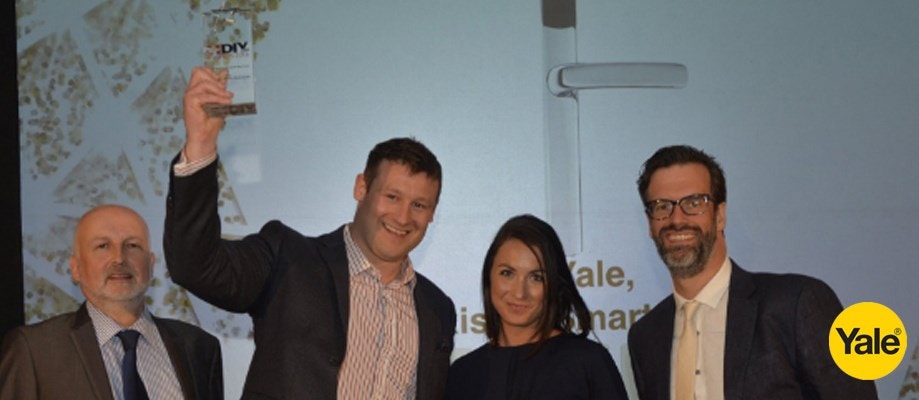 May 11th, the Yale team attended the eighth annual DIY Week Awards ceremony at London's Park Plaza Victoria Hotel, where our latest smart door lock, the Conexis® L1, was awarded the prestigious title of 'Security Product of the Year'!
Said to recognise "excellence across the breadth of the vibrant industry", this year's awards were sponsored and attended by a number of high profile brands in the DIY sector, including, AkzoNobel, Bosch, Dulux and Henkel. The awards were hosted by British comedian Marcus Brigstocke.
Stephen Roberts, marketing manager for Yale said: "We're thrilled to have been awarded this year's 'Security Product of the Year' by the esteemed judges of the DIY Week Awards panel. It's fantastic to receive recognition from leading industry professionals, and this further accolade for the Conexis® L1 really cements our position as leaders in the smart home security market."
Find out more about the Conexis L1.