Yale returns to exhibit at this year's Screwfix Live!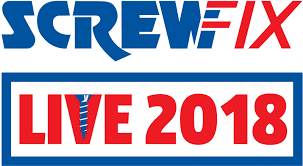 The security specialists at Yale will be exhibiting at Screwfix Live 2018, taking place at the Farnborough Exhibition Centre in Hampshire from 28th until 30th September.
Dubbed as its 'biggest and best show ever', Yale will be on stand to exhibit its range of smart security products, on hand to provide advice and detailed demonstrations on the latest in smart technology, as the world-renowned name in home security.
Located on stand L8, Yale will be showcasing a number of its key products at the show, including its range of Smart Door Locks: the Conexis® L1 and Keyless Connected, Smart CCTV systems and its Smart Home Alarm range.
Alongside exclusively discounted promotions of the Yale Smart Living products, there will also be the opportunity for both new and existing customers to view demonstrations of the range and its exciting integration with Philips Hue, offered specialist advice directly from the Yale team experts.
Stephen Roberts, Marketing Manager at Yale, said: "We are thrilled to be back, once again, to exhibit at this year's Screwfix Live! We're looking forward to promoting the Smart Living range, including the new Conexis® L1 Smart Door Lock and Smart Home Alarm range to showcase the latest developments from the Yale team".
As well as the opportunity to experience live product demonstrations and to speak with the security experts on stand, visitors will also be offered 10% off all Yale Smart Living products available at Screwfix Live.
For more information on the Yale Smart Living range please visit www.yale.co.uk/smart-living and for further information on Screwfix Live visit www.screwfixlive.com.