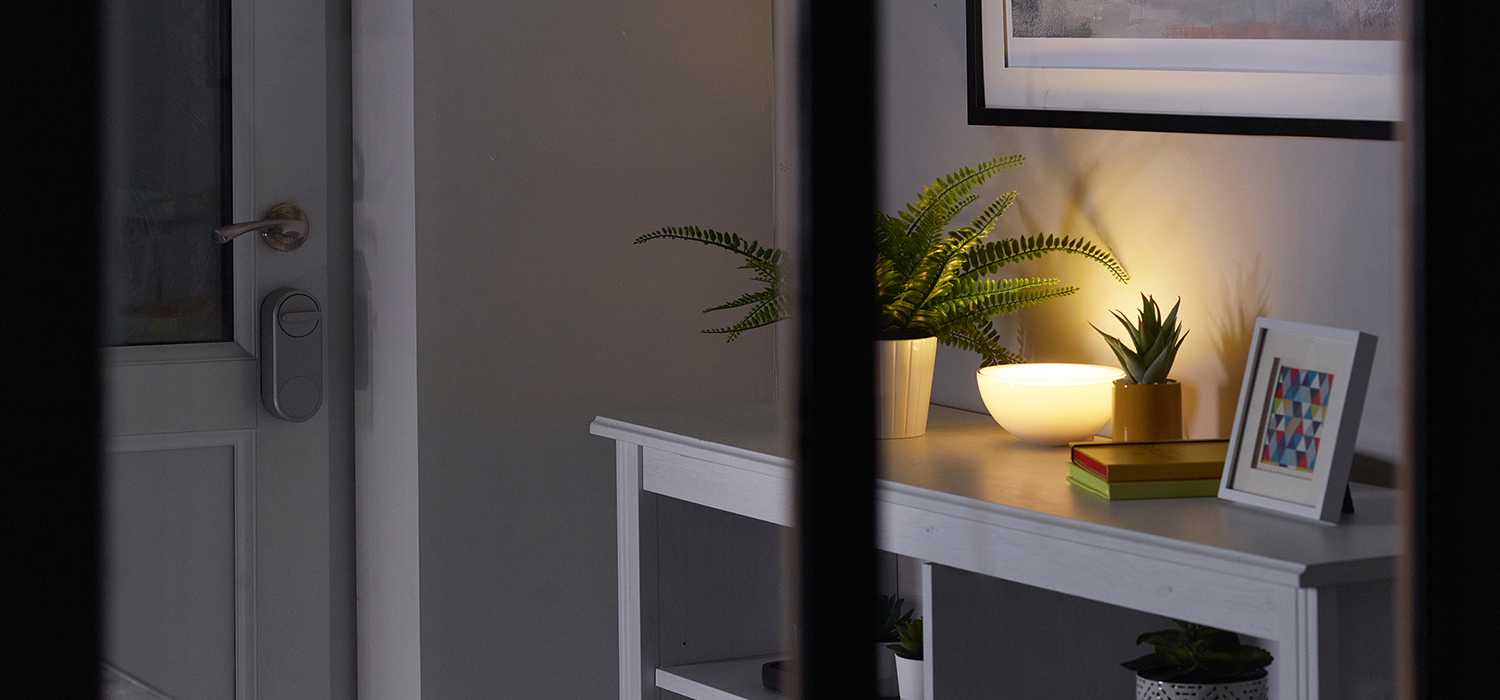 ---
---
Your home is your safe space. No one wants to be a victim of burglary, having your hard-earned possessions rifled through and taken, so here are some of our simple tips on how you can help prevent break-ins:
Leave the light on
Need to quickly pop to the shop, walk the dog or pick the kids up from school? Even when you're out and about, making it look like someone is still at home is a great way of helping to prevent break-ins. To avoid being disturbed, the average burglar will prefer to break-in when no one is home. Make your home look occupied when you're not there by:
Closing your curtains and keeping a light turned on
If you can, leave your car parked on the drive or outside your property
Not broadcasting your location
Going on holiday?
If you're looking to take a break away from the good ol' British weather, make sure you cancel any daily deliveries of newsletters or milk. This is an easy way to prevent break-ins as otherwise, it clearly shows thieves that no one is home and its theirs for the taking.
We also recommend to schedule parcels for when you return home. If this is a no-go, then why not get your courier to leave them with a trusted neighbour, or you could invest in a Yale Smart Delivery Box? Forget missed deliveries or lost parcels with the Yale Smart Delivery Box, you can get peace of mind knowing that your deliveries arrive securely.
"How does it work?"
When you order something online, add a delivery note stating your 'safe place' is your Smart Delivery Box, and include the PIN code to access the box. The PIN code can be unique to that specific delivery driver so they can deliver your parcel safely and lock it away for you to retrieve when you arrive home.
Double down on deterrents
Home alarms are a great way to deter thieves and prevent break-ins, as they act as both a visual and audible deterrent but why stop there? If you can afford to, we recommend investing in security lighting or a two-in-one deterrent, the Yale Floodlight Camera. By installing security lighting in key access points, you're eliminating any potential hiding spots for thieves. Burglars don't want all eyes on them when trying to break into your property, they like to lurk in the darkness. So by setting up security lighting, this no longer gives them the element of surprise and in turn, should help prevent break-ins.
As our brightest security light to date, the Yale Floodlight Camera is a mains-powered system that boasts a 2,000-lumen floodlight. With a selection of light settings and a built-in 110dB siren, this two-in-one deterrent can powerfully light up any area and live record in the process. If you're in need of a hand, we also offer professional Yale Floodlight Camera Installation.
Don't give thieves easy access to your home. Prevent break-ins by investing in Yale and get peace of mind that you, your loved ones and possessions are safe. To shop our security solutions, visit our website.