How Can I Improve My Front Door Security?
With figures from the Office of National Statistics (ONS) showing that 76% of domestic burglaries in the UK were accessed through a door, improving your front door security has never been more important. Here are a few tips on how you can reinforce and protect your property from any opportunistic thieves.
1. Upgrade your locks
The most fundamental part of front door security is the lock that you use. No matter how someone might go about attacking your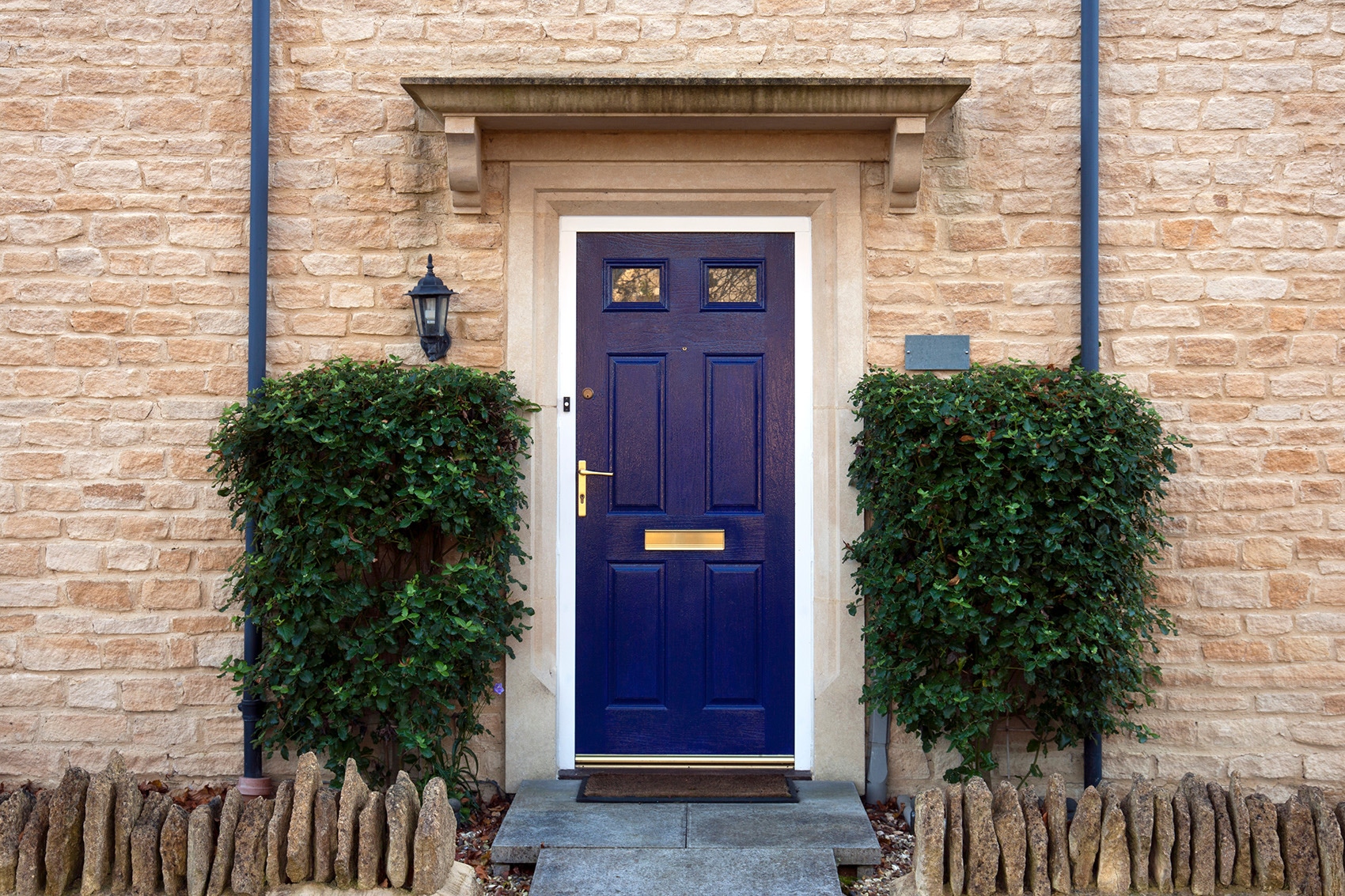 front door, they are going to interact with your lock. Lock snapping continues to be a common threat for homeowners across the country, with 'blowtorch burglaries' also on the rise. Although nothing can protect against burning the door casing, one of the most effective and affordable ways of easily upgrading your front door security is by opting for a high security cylinder.
We would recommend using a Yale Platinum 3-Star Cylinder, as this high performing cylinder has been specially designed to offer protection from Anti-Bump, Anti-Pull, Anti-Pick and Anti-Drill burglary attack methods. Even if someone were to try and access your property via the 'blowtorch burglary' method, the opportunistic thief would not be able to gain access to your home through breaking the lock. By installing a 3-star cylinder lock, this ensures that your door can offer superior protection against a variety of techniques. You'll also be pleased to know that the Yale Platinum 3-Star Cylinder lock is approved by the TS007 British Standard, offering the highest level of certification available, and is approved by the Secured by Design scheme. This provides a further stamp of approval for your front door security.
If you're more into your smart technology, why not opt for a smart door lock? Forget about losing your keys once and for all. The Yale Conexis L1 Smart Lock gives you full control of your home security, with virtual keys, real-time notifications* and encrypted Bluetooth technology so you know your home is truly secure.
*A Yale Access Module and Connect Wi-Fi Bridge or Yale Sync Module is required to access this feature.
2. Lengthening set screws
If you have a timber door with a mortice lock, replacing the screws which come with your strike plate and hinges with longer screws can offer you a simple and effective way of increasing your front door security. With longer screws, it is more likely that your door will splinter and fracture, rather than successfully being kicked in. As unlikely as this may seem, it's a tried and tested method for front door security improvement.
3. Monitor your door
Investing in smart surveillance can help to improve your front door security. Select a CCTV or Wi-Fi Camera that can notify you with real-time alerts via your mobile device, so that you're always in the know. Many opportunistic thieves will choose to steer clear of a property that has visible CCTV or security cameras in place, making them a particularly effective visual deterrent. Although this may not always stop an attack, in the unfortunate event that you are a target of a break-in and the offender is identified, the footage could be later used in court as evidence.
If you have multiple key access points you are keen to monitor, the Yale Smart Home HD1080 CCTV system could be just what you're looking for. It offers high-definition video quality, in-app
control and intelligent detection, along with a 20m night vision which allows you to check-in on your home from anywhere at any time. If you're looking for a simpler but equally as smart of a system, then why not check out the Yale All-in-One Camera? This smart camera and security light work together to protect your home, day and night, whatever the weather. With a 1080P camera and a 110-degree viewing angle, plenty will be captured within the frame and with a crisp, clear feed. You can also view your camera feed on your smartphone with the 'Yale View' App, combining convenience and peace of mind that your front door security is up to par.
4. Install a peephole
If you aren't sure about cameras but want to keep any eye on who's at your door, you could opt to install a peephole. Although it'll be of little use when you're not at home, installing a door viewer will let you see who's at your door and allow you to make a conscious decision about whether to open it. Potential scammers and opportunistic thieves are less likely to try a door with a peephole installed, as they lose the element of surprise potentially needed for many of their schemes, therefore increasing your front door security.
5. Add or upgrade your glazing
By adding or upgrading your existing glazing, this not only effectively creates another barrier of entry to your home, but it also makes it far more difficult for an opportunistic thief to force entry. If you have existing glass panels in your door, you may want to look at upgrading to double or even triple glazing, making it far more difficult for the glass to be smashed. The benefits don't stop there, adding glazing to your door can also help with heat and energy efficiency – so that's always a plus.
6. Replace your door
There is only so much security an old or damaged door can provide. And nothing says increased front door security more than a better performing front door. Buying a new front door may seem a little daunting, as there's so many designs and colours to choose from, but it also opens up more opportunities of improving your front door security. You can tailor your front door and its security to completely suit your home and needs.
If you found this article helpful and are looking to increase your front door security, browse our comprehensive range of products today – visit our website.