---
Here to protect what matters the most
With the darker nights approaching, Yale is proud to launch National Home Security Month this October, an annual campaign that brings you all the information you need to get up to speed on the importance of security and how to protect your home, but more importantly the people in it.
This October you can expect to see a new theme each week, giving you information on everything from how to choose the right door lock for you, to protecting your belongings using an exciting new product launch!
Want to know more? Here's what you can expect to see from Yale during NHSM 2021:
Week 1: How secure is your front door? Discover how to ensure your door offers enhanced protection
Week 2: Keep watch whilst you're away! Suggestions for watching your home ahead of half term.
Week 3: Guarding the garden and fencing that's 'en garde'! Learn how to keep your outside space safe
Week 4: Someone's knocking at your door…our new product launch will be revealed!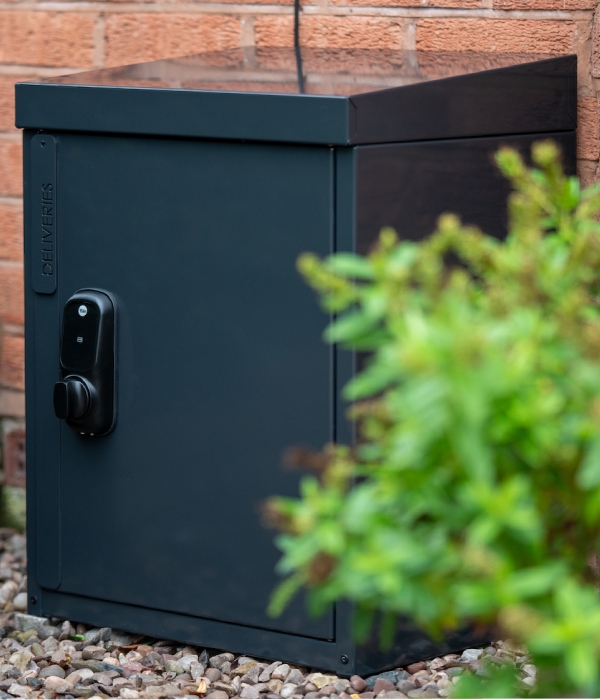 Introducing the Yale Smart Delivery Box
Fact Alert: Did you know that 7.5 million parcels were lost or stolen since lockdown began in 2019?*
We're a nation of online shopping lovers, but what happens to your parcels when you're not at home to collect them?
Introducing the Yale Smart Delivery Box, the perfect 'safe place' to keep daily parcel deliveries secured when they are delivered and you're out and about. Now you can easily protect your parcels from being misplaced as you enjoy your newfound freedom. With the Smart Delivery Box, your parcels can easily be locked away by your delivery driver, making delivery drops safe, secure and convenient.
With the run-up to Christmas, online shopping and home deliveries will be on the rise, read our latest blog article on how to keep an eye on security over Christmas.
*www.confused.com
How it works...
When ordering something online, add a delivery note to your order that the 'safe place' is your Smart Delivery Box and include the PIN code to access the box (e.g 123456#).
The PIN code can be unique to that delivery driver (you can have up to 20 active PIN codes at once) or you can set PIN codes that are only live for 24 hours, for additional security.
When it comes to collecting your packages, you can link the Key Card, Key Tag or even your smartphone (when using the Yale Smart Module upgrades, see below) for easy and quick access without a PIN when you arrive home.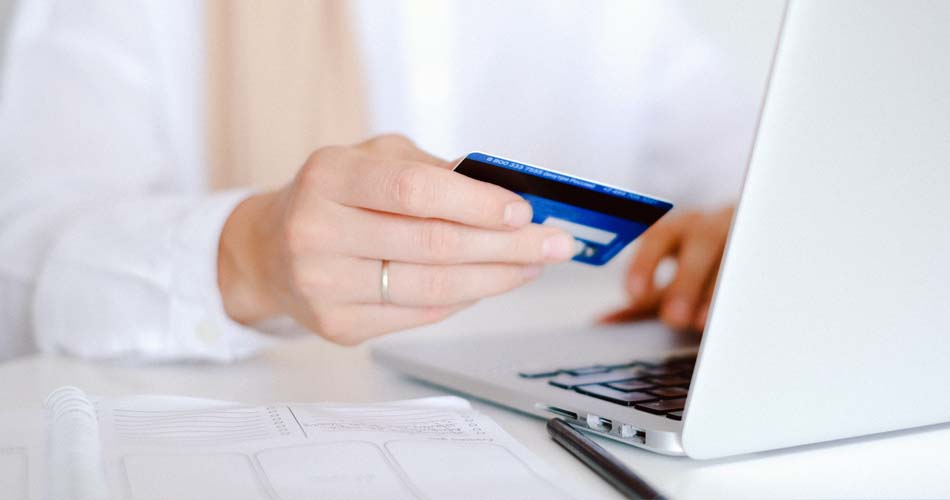 Post-Black Friday Deliveries
Max out on your Black Friday bargains! It doesn't matter if you're not at home to receive them all.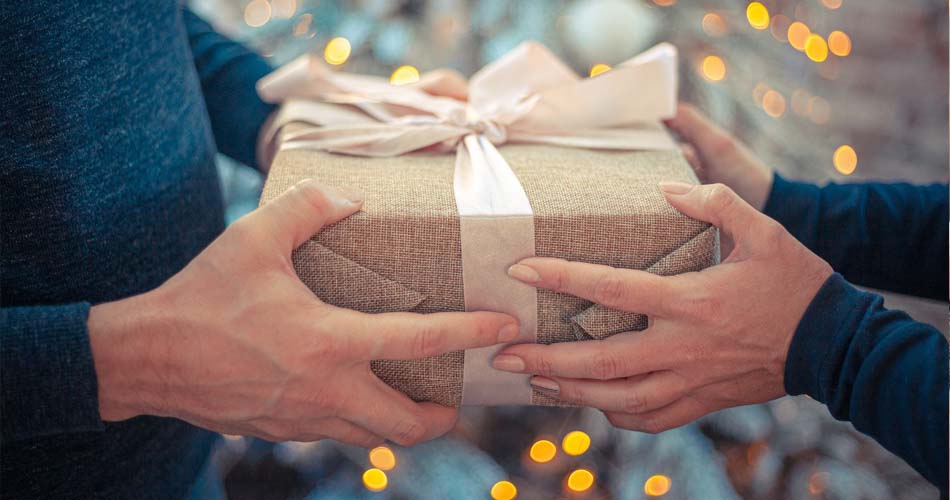 Covered for Christmas
Make sure that all-important outfit for Christmas arrives on time, or your little ones' presents are not discovered when the postie knocks.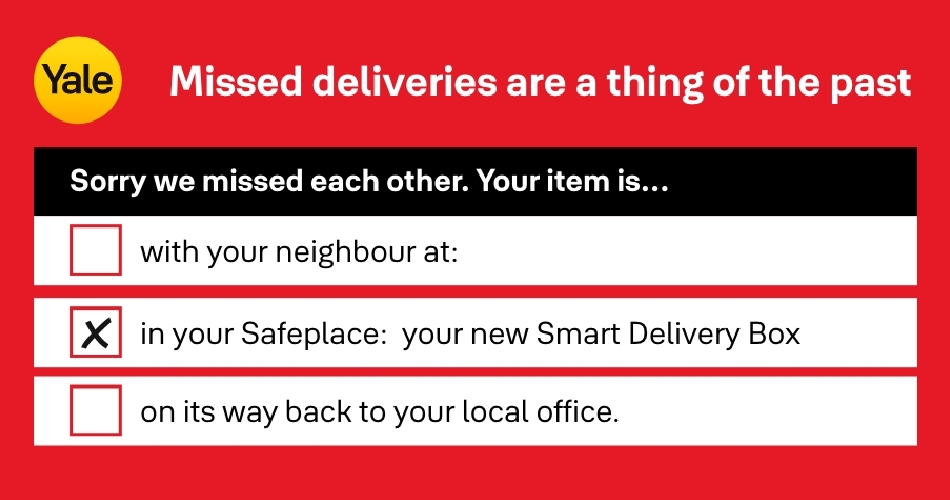 Secure last-minute purchases
Sorry, we missed you... Your parcel's been delivered... No need to rush around trying to retrieve your parcel. It's safe, secure and weather resistant.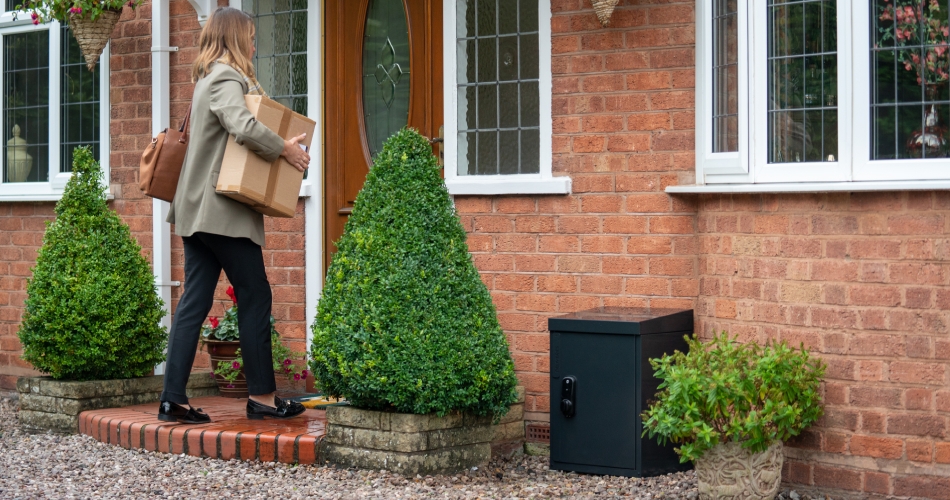 Signed, Yale'd, Delivered
You asked, we delivered! With millions of us shopping online and thousands of parcels going missing, lost or even stolen, it's time to upgrade your parcel delivery drop-offs the smart way. Open anywhere, anytime via a smartphone with the addition of a Yale Module** to give your box a smart upgrade.
**product sold separately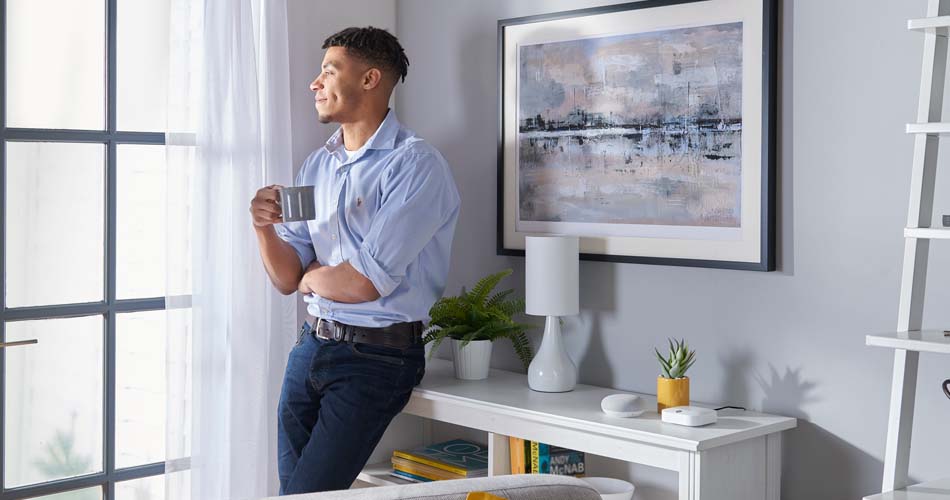 Covered for Christmas
Create your own complete Smart Security Ecosystem by linking a Yale Sync Module** with the Yale Smart Delivery Box. When you arrive home and unlock your Smart Delivery Box, the Sync Alarm will disarm, making for a seamless journey into your home at the end of the day.
**product sold separately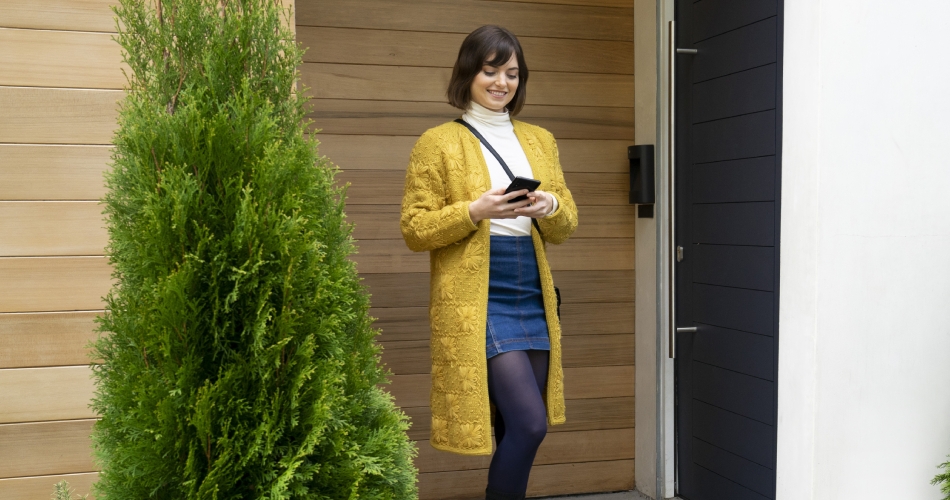 Secure last-minute purchases
Insert a Yale Access Module** into the lock on the front of the Smart Delivery Box (and a Connect Wi-Fi Bridge** into a wall socket within 3m) to give you remote access and smartphone notifications when your parcel has been delivered or collected.
**product sold separately