Protect your possessions against outdoor theft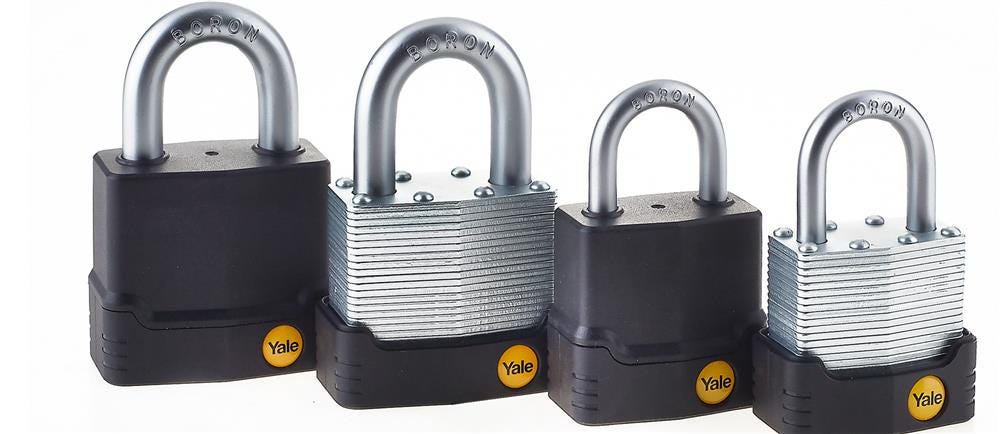 When protecting your home, it is not just the house itself you have to think about. At this time of year statistics show there is a rise in outdoor burglaries, so take the time to consider the protection of your garden, shed and outbuildings too.
Recent research* has revealed that nearly a quarter of people with garden sheds admit to leaving it unlocked, with one in ten saying they never secure it, despite the contents of a typical shed being valued at a hefty £597.

With this in mind, the security specialists at Yale are urging you to invest in outdoor security products such as padlocks to avoid being a victim of outdoor theft this summer. 

Francesca Wellings, Yale Product Manager, comments: "Criminals have cottoned on to the fact that people often store expensive tools and equipment, which can be worth several hundred pounds, in a shed or garage that isn't securely locked. 

"Most sheds are supplied with minimal or no door security, so at this time of year when there is a rise in outdoor burglaries, we strongly recommended fitting a sturdy padlock that can withstand all weather conditions and will deter would-be thieves.

"With strong Anti-Cut boron shackles, the new Yale high security padlock offering provides added security for your sheds and outbuildings. Suitable for outdoor use, the range has been designed with five pins to provide pick-resistance and has an upgraded keyway cover for increased protection from the elements." 

With the summer just round the corner now is the perfect time to invest in outdoor security solutions such as Yale's high security padlock offering, so you can go off and enjoy the summer with the peace of mind that your garden and shed will be just as you left them.    

For further information on Yale's new high security padlock offering please visit www.yale.co.uk or call the Yale sales team on 0845 223 2126. Search for /YaleUK on Facebook, or follow @YaleSecurity on Twitter.  

Secure it. Trust it. Yale it. 

*Source: M&S Bank. Consumer research carried out by Opinium between the 25th and 28th April 2014 amongst 2001 UK adults over the age of 18. Results have been weighted to nationally representative criteria.