Safe as Houses? Check using our home security checklist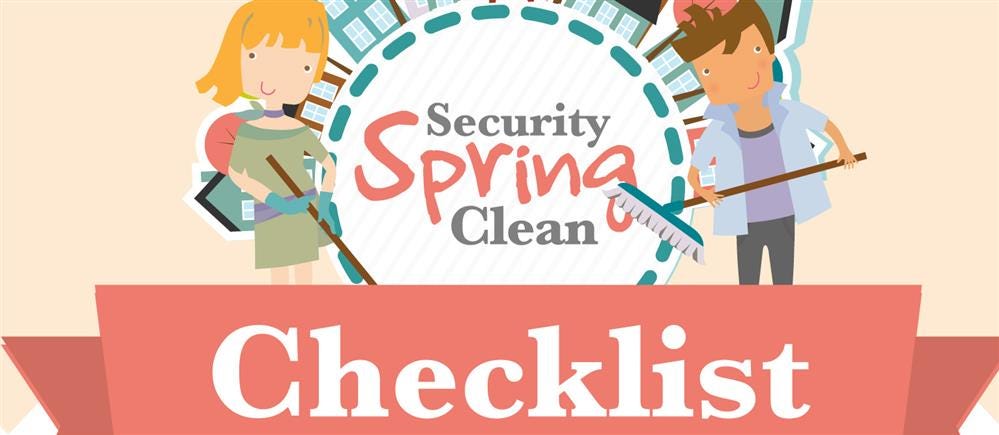 National Spring Cleaning Week is just around the corner, and while you may be thinking of cleaning out and sprucing up your home, you may feel inspired to brush up on your home security too. To help, Yale has put together a full home security checklist featuring advice on how to protect your nest...
Windows & Doors
All windows, upstairs and downstairs, should be fitted with at least one appropriate lock
Timber doors should be secured using a mortice lock and/or nightlatch that meets British Standard BS3621
PVCu or composite doors with a multipoint lock should feature a British Standard TS007 3* Kitemarked euro profile cylinder
If you've recently moved house it's advisable to change the locks, as you don't know who could have access to your property
Invest in a door viewer to see who is at your property and reduce the risk of distraction burglaries
Purchase a door chain and letterbox restrictor
Home insurance premiums can be reduced by 5% if correct security measures are in place, so discuss this with your insurance provider
It's important to always lock your doors and windows, even when you're at home or in the garden, as research shows 60% of domestic burglaries occur via entry through the front door*. It only takes a minute for a burglar to sneak in, but you can secure your door in seconds.
Gates & Sheds
Secure garden gates with weatherproof padlocks
Secure sheds with a padlock and heavy duty hasp
Consider placing a stand-alone alarm in your shed or garage to alert you to any intruders
Secure individual valuables in outbuildings with anchors and cables to prevent these being used to assist a break-in
Property Boundaries
Use security lighting and trim hedges to prevent potential thieves hiding around your property
Invest in CCTV cameras and alarm systems to deter burglars and alert you to a potential threat
For additional advice on how to protect your property check out the Yale advice page, and to get started on your home security audit, click here to print off our checklist. 
*Safewise