Santa cam - Keeping Christmas magical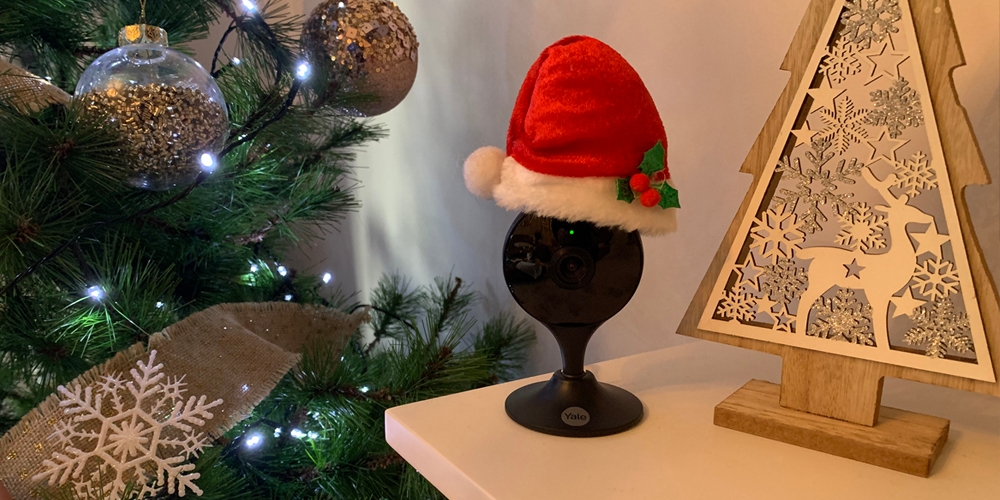 Christmas is a wonderful time for children and if they believe in Santa. Old classics like floury footprints on the floor, mince pies by the tree and a few carrots for Rudolph and the other reindeer are ok, but you can now use the latest technology to help keep the magic of Christmas alive.
Why not turn a smart home security camera, into a 'Santa-Cam' to amaze your little elves and 'prove' that jolly Saint Nick really does exist. The Yale range of indoor wifi cameras are ideal, such as the Indoor Wi-Fi Camera - Full HD, Indoor Wi-Fi Camera – Pan & Tilt and the All-in-One - Indoor/Outdoor Camera. Whether you introduce an indoor security camera in the lead up to Christmas day or make it a more permanent feature in your home, it's a great way of making sure you – and Santa – don't miss a thing all year round!
Add a touch of tinsel to the camera, or even pop a mini-Santa hat on top of it and you have a Santa-Cam. Then, tell your children that the 'footage' is being streamed straight to Santa's grotto in the North Pole, where he's busy watching children all over the world to see if they're being well behaved. As an added treat use your camera to capture a visit from the big man himself. With a live feed through your smartphone, let the kids watch as 'Father Christmas' tiptoes into the room and leaves their gifts under the tree. Add a Micro SD card to the camera and any motion can be saved for later, so little ones can wake up on Christmas day to the sight of Santa hard at work, as they slept soundly upstairs.