Style and security to match with new finishes for the Smart Door Lock range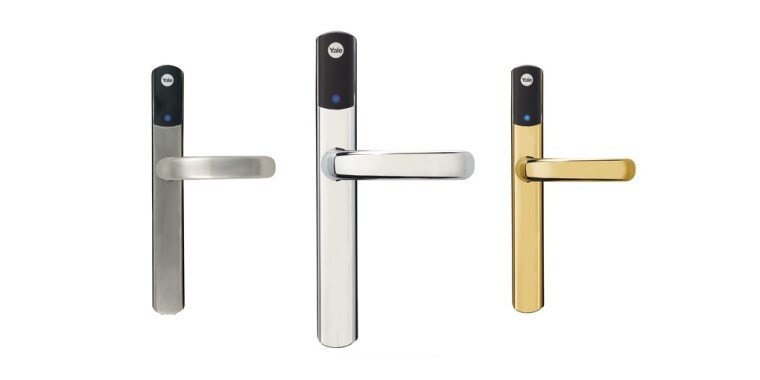 The Conexis® L1 Smart Door Lock and Keyless Connected Smart Door Locks from our Smart Living range, have been updated to provide more choice for homeowners with new finishes to suit a variety of door styles.
The locks are now available in two new colour finishes. As well as the popular chrome option, the locks now come in satin nickel and polished brass, providing a stylish finish whilst also offering superior security.
Stephen Roberts, Marketing Manager for Yale, comments: "The new colours for our Smart Door Locks give homeowners more choice to select a finish that suits their style of door. The satin nickel and polished brass finishes have been designed to suit both traditional properties and modern homes alike. They offer up-to-date security that not only protect the home, but look aesthetically pleasing on any compatible door."
The Keyless Connected Smart Door Lock gives homeowners the freedom to secure their home without the need for a key, giving the option of choice to unlock their door with either a PIN code, key card, key tag or via a smartphone.
The Conexis® L1 is the latest addition to the Smart Living range, putting you fully in control of your door. Homeowners are able to configure, control and unlock your door all from a smartphone via Yale's Bluetooth low energy App. For the ultimate peace of mind, you can even create and send mobile keys to family and friends, keeping track of who comes and goes simply using your smartphone.
Check out our Smart Living page of the website for more information on our range of Smart Door Locks and other smart security products.