Ways to Keep You and Your Property Secure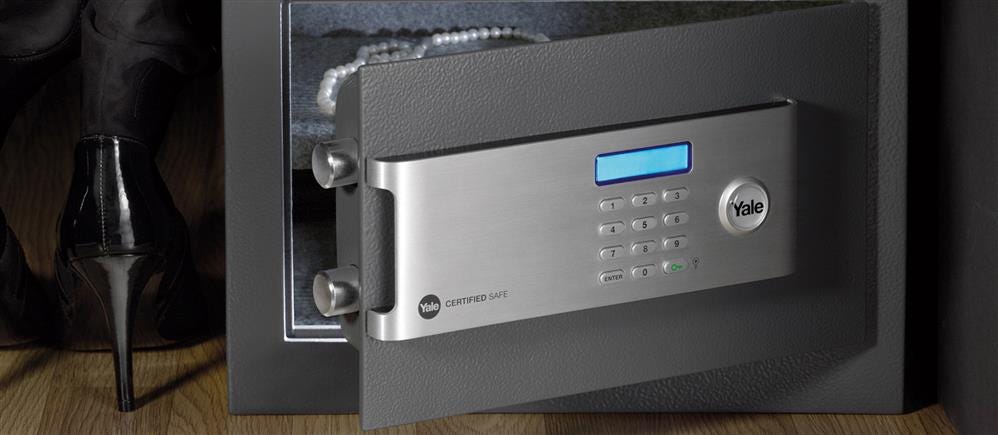 Following news of £200 Million jewels being stolen from Hatton Gardens, security is at the forefront of many people's minds. Although most of us do not have to protect millions of pounds of elaborate jewels, protecting what is irreplaceable for you is just as important. Here are a few ideas to keep your home – and your family – secure.
Secure Your Valuables with a Safe.

A home safe, such as one of our Value Safe range, is great for storing smaller items that mean a lot to you. Use the safe to store jewellery, sentimental items, and small valuables including wills, house deeds, passports and birth certificates.
Protect Your Home with an Alarm System.

A home alarm system can be a highly effective deterrent; 60% of burglars say they would be discouraged from targeting a house if they knew it had a home alarm.
So whether you're going away on holiday, or simply turning the lights out after a long day at work, a fitted home alarm system can offer complete peace-of-mind, protecting both your belongings, and – most importantly – you and your family.
Living in the Countryside?

If you're lucky enough to live in beautiful rural England, surrounded by rolling hills and idyllic countryside, you may feel a million miles away from crime.

Although crime levels are generally lower in rural areas compared with towns and cities, statistics show that 6.7% of residents in significantly rural areas were victims of burglary last year. According to NFU Mutual, rural thefts cost approximately £42.3m in the UK in 2012. These figures show that, despite lower crime levels than urban areas, home safety needs to be high on the agenda in the countryside. Make sure that you keep windows closed when you are not at home, invest in an alarm and remove expensive items from window view.
Moving Home?

Around 5% of home burglaries occur because the intruder has a key – are you confident that the previous owner or tenant handed all their copies back, or didn't leave that spare with a neighbour? They may have forgotten to retrieve a spare key from tradesmen, or if they'd ever left a key under the doormat or in a plant pot, it's possible that someone could have made a copy and returned it to the hiding place, where no one will ever know it went missing…

We recommend you change your front and back door lock cylinders when you move into a property, and then again every five years.
Keep Yourself Safe.

Personal safety also needs to be high on the agenda. After evenings out try to travel home with friends or in a reputable, licenced taxi – remember, there is safety in numbers!

If you do walk home, try to stick to main roads and avoid poorly lit areas – especially dodgy looking shortcuts and dingy alleyways. For additional security and priceless peace of mind it's a good idea to carry a personal attack alarm.

Yale's personal attack alarm has a built in siren and cord loop for convenience, it's simply activated, easy to carry, discreet and can take a real weight off your mind when it comes to personal safety.