ASSA ABLOY Commits to New Connectivity Standard with Matter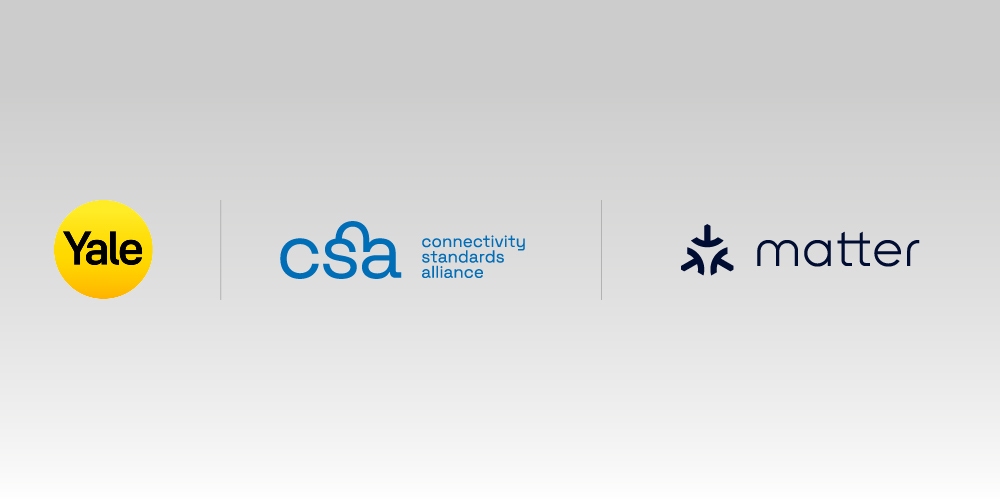 Truly Smart, Seamless Experiences in the Home Coming Soon
Today, global access leader ASSA ABLOY announced its support of the Connectivity Standards Alliance (previously known as the Zigbee Alliance) and Matter, the new IOT App standard available to developers in Q2 2021.
Matter, previously called Project CHIP (Connected Home over IP), aims to introduce a new standard of connectivity that will ultimately increase interoperability between various IoT devices, brands and systems. As a member of the Alliance's Board, ASSA ABLOY will support the development, engineering and deployment of the new Matter standard.
"As a global leader in smart door locks, we embrace initiatives which lower barriers to interoperability with our partners," said Martin Huddart, Head of Smart Residential, ASSA ABLOY. "Consumers and professional channels alike are seeking simpler ways to build the modern smart home, and we look forward to working with our partners at Connectivity Standards Alliance, such as the Connectivity Ecosystem Partnership (CEP), to bring meaningful standards like Matter to life."
ASSA ABLOY, through the Yale brand, will develop smart locks based on the Matter standard. In doing so, ASSA ABLOY will play a critical role in removing the final barriers towards truly seamless IoT experiences for customers, and making smart, sustainable living solutions more accessible to all.
ASSA ABLOY will also work together with a variety of industry leading partners, such as the CEP, which includes Somfy, Schneider Electric and Danfoss, to address commercial and residential markets and enable faster adoption by consumers.
For more information, see the Matter release HERE.