Double the deterrent! Our latest smart burglar alarm brings a new level of security to your home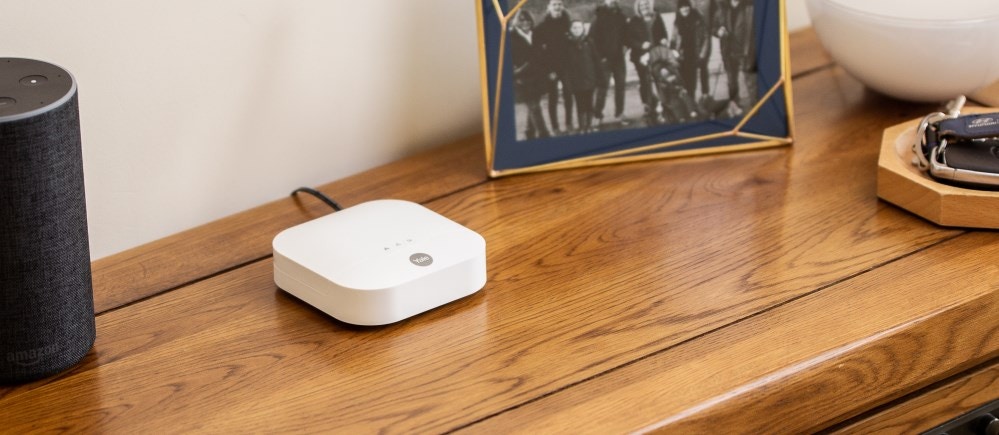 At this year's IFA exhibition in Berlin, we unveiled our latest smart home alarm - 'Sync' - the most recent addition to our Smart Living range.
With Philips Hue lighting integration, Sync brings a new level of security to homes across the UK. Flashing red lights work to startle intruders when the alarm is triggered, as well as alerting neighbours and passers-by of a disturbance, doubling the deterrent for burglars. 
With all the familiar features of our smart home alarms, including the ability to check in on your home remotely via a smartphone and receiving alerts and notifications should your alarm trigger, the Sync alarm not only offers double the security, but the new geolocation feature also reminds you to set your alarm before leaving home. This means the worry of forgetting to set your alarm can be a thing of the past! For added reassurance, Philips Hue lights also pulsate to indicate the alarm is set, providing added peace of mind when you need it most.
The Yale Sync Alarm also works with Amazon Alexa to issue voice commands, such as 'Alexa, Goodnight', to arm your alarm before going to bed, or 'part arm', so pets can roam free. 
Starting at £299, the new Sync Family Alarm kit is now available exclusively from Amazon here.
Home alarms just got smarter.