Gadget gifts for a great Dad this Father's Day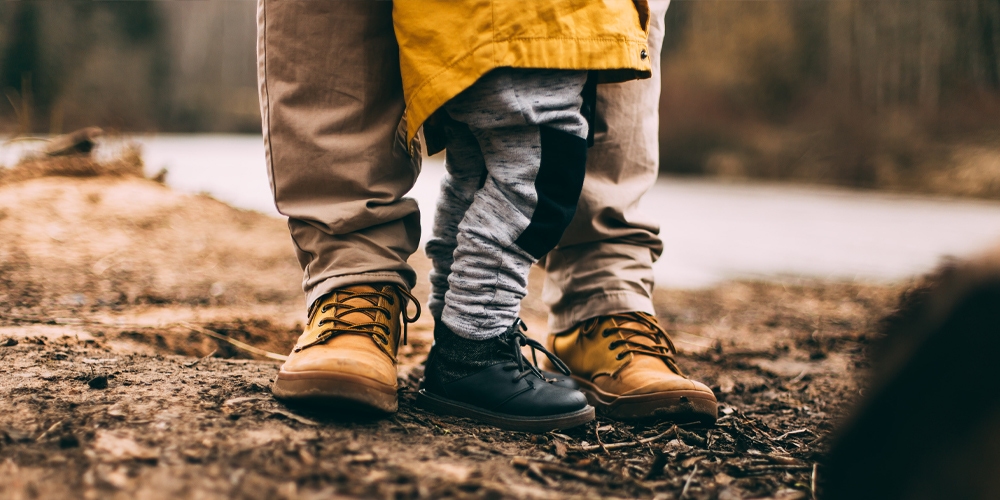 Father's Day (Sunday 20th June 2021) is just around the corner. And as much as your Mum may be happy with a bunch of flowers or bottle of wine, your Dad isn't always as easy to please when it comes to Father's Day presents.
And if your Dad's into gadget gizmos and techy treats, you've come to the right place. Whatever his present preference, make sure to treat the special man in your life with our special gift ideas for Dad.
Lock in smart Father's Day gifts for Dad
Need some ideas for tech gifts for Dad? The one present that won't fail to disappoint him this Father's Day is the latest in smart technology: the smart door lock.
Yale's range of smart locks have been designed to give homeowners the freedom to secure their home without the need for a key, all providing the ultimate control of their security via a smartphone.
Designed to allow homeowners keep track of who comes and goes from their home, the smart door lock range provides complete peace of mind that your property is securely protected anywhere at any time.
Not only will your dad love having the latest tech at his fingertips, but the functionality will allow him to grant virtual keys to his pals to keep an eye on his home whilst he's sunning himself abroad, or simply check in when he's out at work for the day.
For UPVC or composite doors, the Conexis L1 is the perfect option for your dad's door, of if he has a door with a night latch, you should opt for the Keyless Connected.
And to gift him the latest smart lock on the market, you might instead choose the Linus Smart Lock, which can suit most existing cylinders with the help of the Linus Adjustable Cylinder.
Eyes on the prized possessions
You know what they say about boys and their toys. Whether it's their car, bike, TV or any other bit of expensive kit, they love to spend their free time enjoying their favourite hobby.
And when it comes to keeping an eye on these belongings, they'll do anything to make sure their prized possessions are protected.
So, if you're looking for gift ideas for dad to treat him this Father's Day, give him the chance to check in on their beloved belongings from anywhere in the world with our latest range of Smart CCTV kits.
A great tech gift for Dad, he'll love to be able to keep an eye on his precious belongings when he's out at the pub, enjoying a day out with the family or even just working hard at the day job with the Smart CCTV range.
With live notifications to make sure he's always on hand to look after his home, the Smart CCTV range allows Dad to have full control over his home security at his fingertips.
You can't put a price on peace of mind, so the Smart CCTV range is a Father's Day gift for Dad to really appreciate on his special day.
And if he'd prefer a more traditional way of his securing his expensive 'boy's toys', a heavy duty padlock is a great gift idea for Dad this Father's Day.
Our Maximum Security Padlocks have undergone rigorous testing to ensure they provide the highest level of protection for the shed, garage or garden gate.
These are areas of the home that are filled, or provide access to, your Dad's most expensive, prized possessions, so it's essential that a padlock offers protection against opportunistic attacks.
Tested to EN12320:2012 security standards, by gifting a maximum security padlock this Father's Day, you can ensure your Dad can keep his home and worldly possessions safe and secure with just one simple security product.
Get in sync with security
When looking for gift ideas for Dad, it can often take weeks of planning to conjure up a potential present option for the man who buys everything he wants and needs.
So, why not think big this year, and invest in a smart home alarm to upgrade your Dad's humble abode this Father's Day?
Our latest smart alarm, part of the Sync Smart Home Alarm range, puts your Dad in charge of his home's security, providing peace of mind that his property is protected anywhere at any time with his smartphone.
Paired with a voice assistant, he can secure his home with just his voice, protecting his possessions and family – everything that he takes pride in protecting every day.
It's an award-winning range, for an award-winning Dad.
So be sure to up your Father's Day presents game this year with the help of the tech experts here at Yale. For more information on our range of home security products, click here.