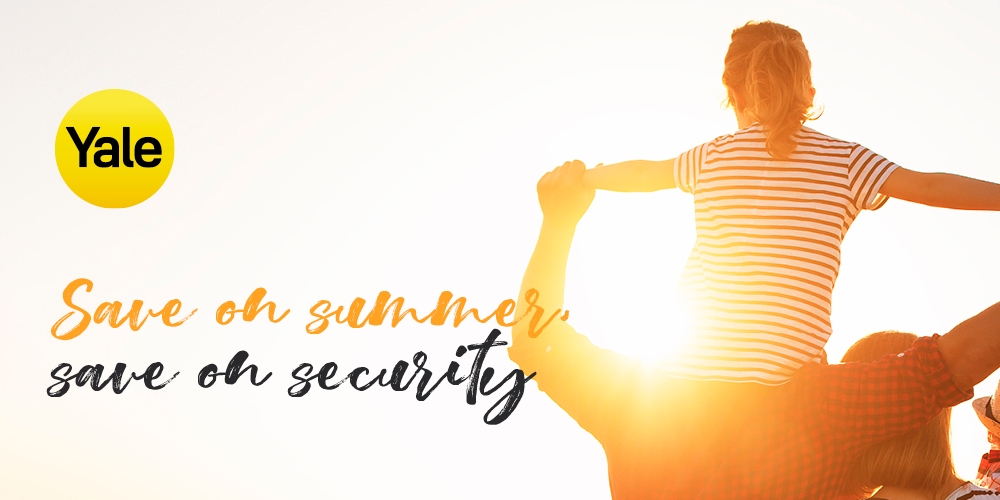 Upgrade your home security with Yale's Save on Summer, Save on Security offers. As we plan on spending time away from home or heading back to work, make sure to secure and protect what matters with your trusted security brand.
Enhance the security of your front door and make it aesthetically pleasing with hardware suitable for Composite, PVCu and Timber doors, or extend out and secure valuables stored away in sheds, garages or indoors with Padlocks and Safes. All available with up to 50% savings on selected range and bundles.
In addition, save up to 25% on selected Smart home security options and carry your home security with you, wherever you are.
These fantastic offers will be available from Sunday 20th until Wednesday 30th June 2021
(Please refer to Consumer T's & C's for more information)
Follow this link to find out more - yale-save-on-security-offers