How to make Smart Home tech work for you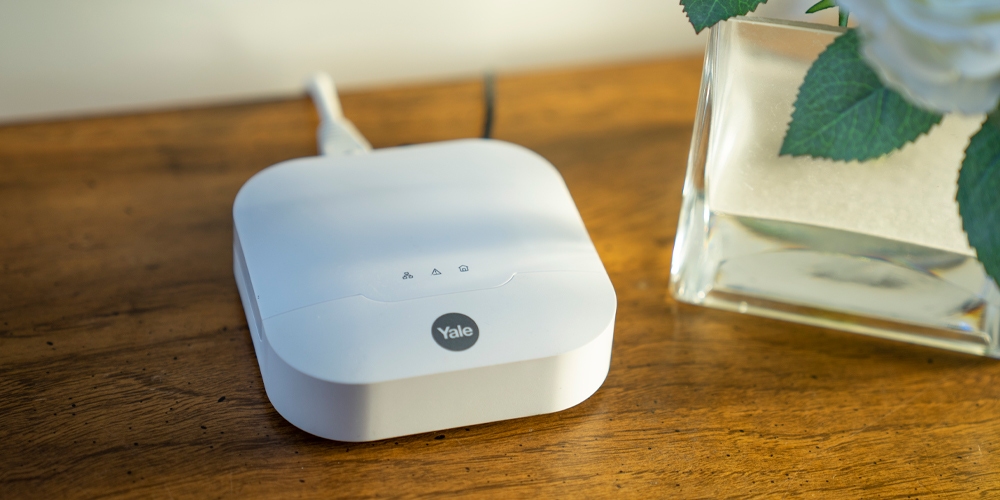 Smart home technology and smart security systems are designed to make your everyday lives easier. And, with constant developments in smart technology for the home it's becoming increasingly embedded in our daily activities.
At Yale, the range of smart security products are always developing and improving, helping to make daily tasks and securing your home more convenient.
However, the range of capabilities and different smart home tech options to choose from can become quite confusing and often overwhelming. So, when trying to set up your smart home, it's important to think about what will help to improve your life and fit in with your lifestyle and how do you want the products to integrate together.
So how do you decide on the type of smart technology or smart security best suited to your home?
If you're looking for a smart security system which is simple to use but provides opportunity to expand, the Yale Sync Smart Home Alarm is an effective smart solution. With up to 40 additional accessories such as water leak sensor, smoke detector, pet sensors and panic buttons, you can rely on the Sync Alarm to protect your home, in a number of different ways, all controlled through one app.
Integration is key to making your smart home work for you. Connected devices talk to each other, which allows you to use different products and brands in your smart home system.
For example, the Yale Front Door Camera integrates with screen-based voice assistants, such as Amazon Alexa and Google Assistant. The technology and integration let you say, 'Alexa, show me the front door', and you're able to see who the footage from the camera, so you can see who is outside your home. Then, using your phone, you can speak to them or unlock/lock the door using your Conexis L1 Smart Lock.
These simple actions not only make it more convenient for daily activities, but they also ensure you're in control of your home security at all times.
Our lives are getting busier, and we can often find ourselves rushing about, hands full and unable to find the house keys. The development of smart home tech, such as Yale's latest Linus Smart Lock, is designed to make your life easier.
With DoorSense™ technology, you can check if you've left your door ajar, so you're never left worrying if the house is locked up. You can grant virtual keys or unlock the door for family or friends, from anywhere in the world.
If you've got no hands spare to unlock the door, no worries, as the Linus has auto-lock and auto unlock functionalities, sense when you're in the area and unlocking the door for you. Or sense you leave the house, automatically locking the door as you go – giving you peace of mind for the rest of the day.
All the developments in smart home tech are designed to make you life easier. Whether it's simply an Indoor Camera to check on the dog while you're out, or a smart alarm so you can make sure you home is protected when you're away, smart technology can work for you in many different ways.
Browse our website for more information on our range of smart home security products or visit our social media pages for the latest news and offers.