How to prepare your home for life after lockdown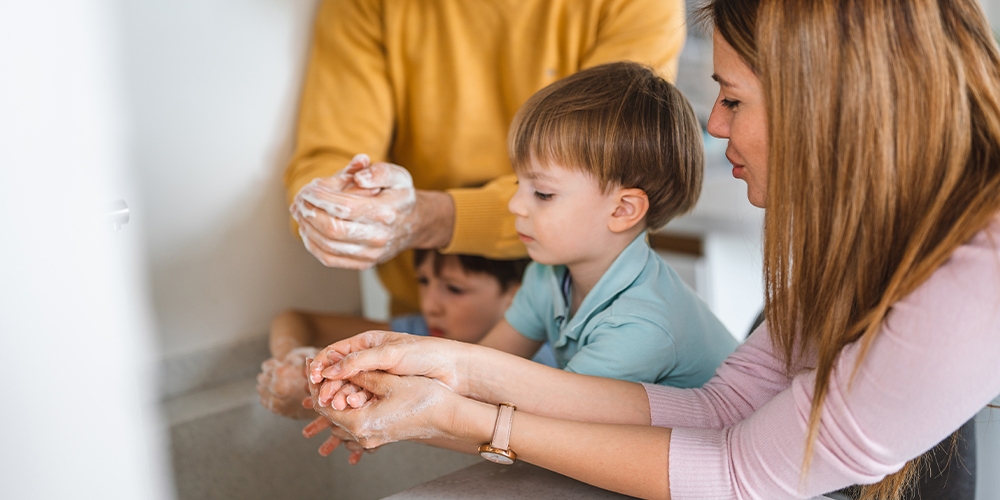 Missing life before masks, social distancing and track and trace became second nature? Well, it's time to adapt to the 'new normal', just as our homes will as they stand empty as we make the most of our newfound freedom.
And along with leaving our homes vacant, reports of new burglary tactics have hit the press, with local police departments asking homeowners to stay vigilant as we take our steps back to normality.
So, to ensure you're prepared for life after lockdown, the experts at Yale have shared their home security tips to ensure your home is ready as lockdown ends.
Home security tips to prepare your home as lockdown ends
The lowdown on lockdown break-in tactics
Reports have shown that elderly homeowners are now being targeted through a new style of breaking and entering attack.
The latest tactic often involves a burglar posing as a door-to-door salesman or workman in a high-vis jacket, distracting the homeowner in their front garden, whilst another enters their property undetected.
As the homeowner is present at their property and can see their front door or windows from their garden, many people feel like they can leave them unsecured, as they'd soon spot an intruder.
But these attacks are becoming far more sophisticated, tricking vulnerable individuals into thinking they can be trusted and entering their home without a trace. And with no need to break into a property, the thief can enter, take any money, jewellery, phones and car keys and leave in a matter of seconds.
And stopping these thieves in their tracks is simple. It's just a case of locking your doors and windows behind you, even if you're in close proximity.
For the ultimate protection as lockdown ends, it's also worth investing in a new cylinder for your front door, ensuring it meets the recommended 3 star level of protection.
The Yale Platinum 3 Star Cylinder offers the maximum level of security for a cylinder against a range of known cylinder attack methods, being approved to TS007:2014 British Standard rating and endorsed by the Police Secure by Design scheme.
For added peace of mind, you could also consider investing in a security camera for your front door, making it no longer necessary to answer the door to strangers.
Yale's Front Door WiFi Camera allows you to easily stream an image of your front door from any location. Along with the 2 way real-time conversation feature, you can speak with anyone at your door via your smartphone to ensure no unwelcomed visitors are lurking around your home.
Say hello to freedom and goodbye to your home
Most of us are ready and prepared to welcoming life after lockdown, visiting family, friends and even heading into work to catch up with colleagues.
And what do all these things have in common? Leaving our homes unattended, sometimes for hours or even days on end.
With the experts predicting a rise in burglaries for this reason, as lockdown ends once again it's important that homeowners ensure their home security measures are up to scratch as we leave our homes vacant.
One of the most effective ways of warning off opportunistic criminals is with a high-quality security system.
Yale's Sync Smart Home Alarm features the recognisable yellow bell box, already stopping thieves in their tracks, alongside smart functionality, notifying you via your smartphone if the alarm is triggered.
With a 200m range, voice assistant compatibility and a multitude of accessories, the Sync Smart Home Alarm offers convenience and peace of mind.
Homeowners can take their home security to the next level by also investing in a CCTV system, to take a glimpse of their property from anywhere at any time.
Yale's Smart Home CCTV system allows you to view live footage of your property via your smartphone at any time, even in darkness with its 30M night vision.
With HD image quality, motion detection and real-time notifications, when you're away from your home, you can check in via the Yale app to ensure there's no suspicious activity and rest assured your home is protected.
Get a handle on harbouring bacteria
We've become much more conscious of our hygiene levels throughout lockdown.
But, whilst we regularly clean our sinks, work surfaces and bathrooms, one household item that is used regularly, and not always cleaned enough, is our door handles.
Door handles are a key touch point in the home, so require regular cleaning to help prevent the spread of bacteria and other germs brought into your property.
And as we continue to welcome more people back into our homes as lockdown ends, it's important we begin to consider how we can protect our visiting family and friends from catching or spreading harmful bacteria.
Yale's Quartus combi door handle range has been designed to do just that. Partnering with leading antimicrobial technology provider, BioCote®, the latest addition to the door handle range helps to reduce up to 99.99% of microbes on the handle and reduce the risk of cross-contamination.
With the addition of BioCote®'s antimicrobial technology, homeowners can feel safe in the knowledge that their family, friends and any guests are protecting their loved ones from illness, reducing the spread of various microbes within the home.
So, with the lifting of lockdown on the horizon, will you be upgrading your home in time for the return to normality?
For more information on the range of home security solutions from Yale, or for more expert advice for protecting your home, click here.