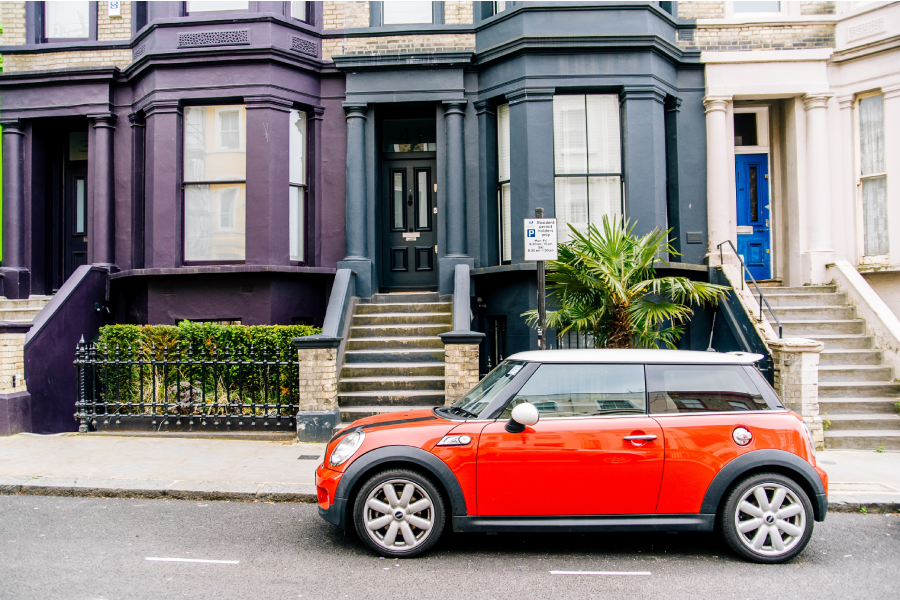 Keep your home and car safe and secure as catalytic converter crime climbs
Your car is one of the most expensive purchases you'll likely make in your lifetime. So, it's no surprise that these valuable pieces of machinery are also a top priority for criminals. A recent survey by consumer advice champion, Which?, recently revealed that it's not just cars that are the top priority for thieves. At the moment, it's all about a car's catalytic converter.
What is a catalytic converter?
An exhaust emission control device, a catalytic converter has the ability to change harmful gases in a car's exhaust into less-toxic pollutants. These devices can be very valuable for opportunistic thieves, due to the precious metals found within them, which is why it'll be no surprise that catalytic converter theft in England, Wales and Northern Ireland has increased by a staggering 104%* between 2019 and 2020. So, how can car and homeowners protect their prized possession during this vulnerable time?
Our experts at Yale are here to help, with handy tips and advice to keep your catalytic converter where it belongs - with your car.
Step 1 – Be selective with your parking
A catalytic converter can be stolen quickly, often in less than two minutes, so homeowners should do all they can to ensure their motor isn't an easy target. As the catalytic converter is found towards the front of a car, our experts would recommend parking as close as possible to a wall, so the front of your motor is blocked off. Although a simple tip, this will make stealing your car's catalytic converter virtually impossible, as the space will be too small for criminals to access under your vehicle.
And for cars where only on-street parking is available, we would recommend parking half on, half off the kerb, ensuring no driveways are blocked, and no pedestrians are around. This simple exercise will again make it much more difficult for a criminal to take a look under your car.
Step 2 - Invest in a front door camera
It would be great if you could keep an eye on your car all day, every day, to ensure that it isn't a target of theft or catalytic converter crime. But, of course, this just isn't realistic, even if your driveway is close to the front of your home. That's why investing in a front door camera is a great way to always be in the know surrounding your car's security, from anywhere at any time. With motion detection alerts, Yale's Front Door Wi-Fi Camera allows you to keep an eye on the 'goings on' around your property, all from the convenience of a smartphone. So, whether you're at work, out for the day or simply just in another part of the house, you can monitor your car and ensure no thieves are making eyes at your wheels. And with two-way, real-time audio, you can even warn away any unwanted visitors from anywhere at any time.
Not only that, but a front door camera will also clearly signal to potential thieves that you take your home security seriously and will undoubtedly move on to an easier target.
Step 3 - Keep an eye, with CCTV
Along with a front door camera, it's important to also maintain a picture of your home's security from all angles. This is where a smart CCTV system can come in handy, allowing you to monitor your home at any time, anywhere, all via a smartphone. Yale's Smart Home CCTV range offers HD image quality to allow users to see exactly what is going on around their property, along with live viewing to capture real-time footage and 30m night vision to be able to spot criminals at any time of day or night.
And what's more, the presence of a CCTV system is an effective way of getting opportunists to steer clear of your property and can even be used as evidence if a crime was to occur.
Step 4 – Stay switched on
Security lighting is also another effective way of keeping burglars at bay. Brightening up your entrance area, criminals often opt to travel under the cover of darkness, so tend to steer clear of brightly lit spaces to avoid being caught red-handed. Opting for a front floodlight with a motion sensor, this type of security lighting is a great option to ensure any unwanted visitors aren't kept in the dark. So, to make sure your home is protected against this new wave of catalytic converter thefts, is it time your home had a security upgrade?
For more information on the range of home security solutions from Yale, or for more expert advice for protecting your home, click here.

*Which?, 2021