---
---
---
---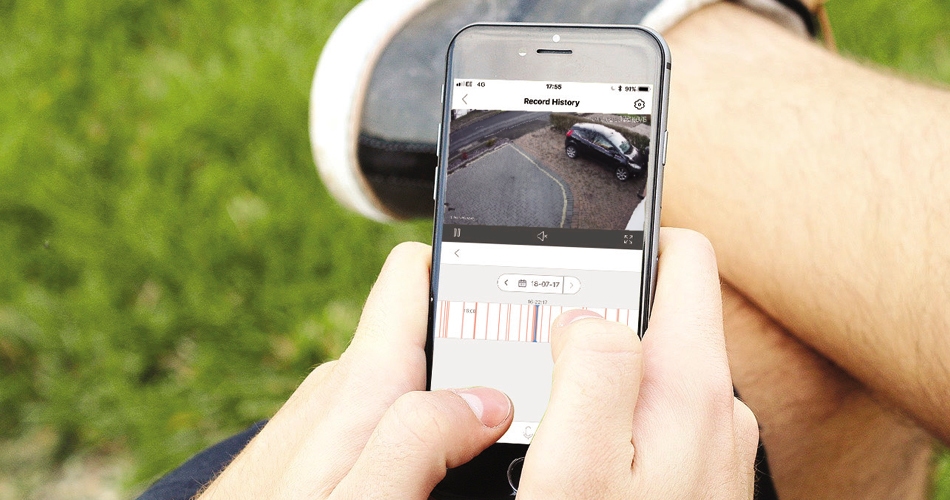 Guarding the garden and fencing that's 'en garde'! Learn how to keep your outside space safe
Did you know vehicle theft continued to rise by a third in 2020?*
It's Week 3 of NHSM! This week's focus is on how to keep your outside spaces (sheds, garages, gardens and vehicles) secure.
Deciding on the right CCTV system can be a challenge, however, they are the ideal security systems to have in order to deter unwanted visitors. With so many different CCTV systems available today, it can be difficult to choose the correct one to suit your home in terms of kit size, positioning and not forgetting the installation process.
Catalytic converter theft is up by more than 100%, according to Which? with research revealing that rising prices of precious metals could make your car a target for organised crime. Keep an eye on your driveway with 24-hour CCTV surveillance.
*DVLA, 2020
We have lots of great advice on our blog about how cameras can help extend your home security to all areas of your home that you are looking to protect. All Yale Outdoor Security Cameras come with an 'Image Masking' feature – you can simply select the areas that need to be covered by the motion detection feature, whilst ignoring any others that do not require camera coverage
This NHSM, we are spreading the home security message and urging people to "protect what matters most" by joining hands with UK's No 1 true-crime podcast Redhanded and a brand new advert running on Heart FM covering both London & Midlands region, so make sure you tune in to hear!
---
A clear vision of your home come night or day
Yale Sync Smart Alarm 14 piece kit includes the all-in-one Indoor/Outdoor Smart Camera, which works seamlessly with other Smart, Yale Security solutions.
This fully HD1080 Camera has a built-in security light, providing clear visibility, whatever the weather or time and day. A live view option is available through the Yale app and a two-way-talk option.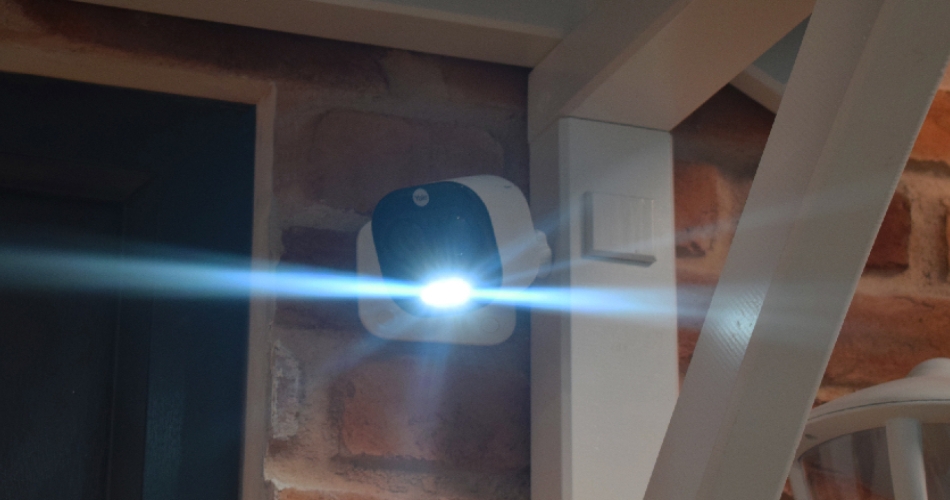 ---
Save £50 on Sync Smart Home 14 Piece kit
Autumn marks the beginning of shorter days and darker nights, which means it's the perfect time to prioritise your home security. Most of us welcome anything that saves us time and makes our lives that little bit easier.
With our latest offer to Save £50 when you buy the Sync Smart Home Alarm 14 Piece Kit means you can now invest in a seamless, smart security option for less.
*Offer valid 31/10/2021
*Terms and Conditions: Offer ends 31/10/2021 at 23.59. To receive £50 off the 14 piece kit (IA-320A), simply add this to your basket and your £50 discount will be applied at checkout. Cannot be used in conjunction with any other offer. Up to a maximum of 5 promotional bundles per order. These offers are subject to stock availability. The promoter is ASSA ABLOY LTD. ASSA ABLOY LTD reserves the right to cancel a promotion at any time or to amends these terms and conditions by republishing them.
At Yale, all of our outdoor security cameras, including the Smart CCTV kits and All In One Cameras, come, as standard, with an 'Image Masking' feature, which is controlled via the handy Yale View App. When setting up your Cameras, the image masking functionality allows users to simply select the areas that need to be covered by the motion detection feature, whilst ignoring any others that do not require camera coverage. Not only does this provide complete control for users, but homeowners can also ensure they are complying with privacy laws and not collecting footage from neighbouring homes.
Yale also provides window stickers in all its CCTV or security camera kits to allow homeowners to clearly display that their home is being monitored, ensuring that they are taking responsibility for not encroaching on a neighbour's privacy. We would always advise anyone using outdoor Cameras to make sure the position of your cameras comply with your legal obligations under the data protection laws. More information on this can be found on the ICO (Information Commissioner's Office) website.
Coming Next Week - Week 4: Now you can leave your parcel in a safe place