Smart Living Home App Update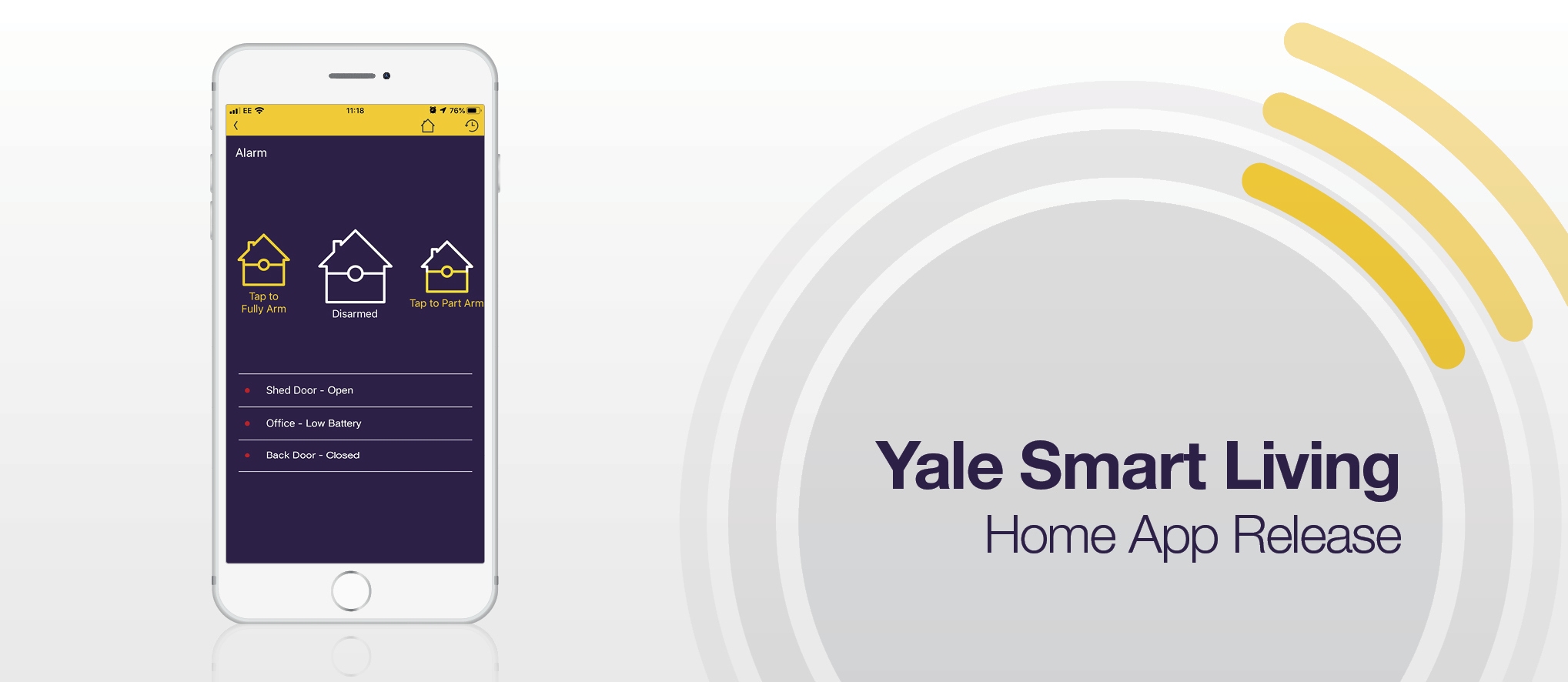 An upgraded Yale Smart Living Home App has just launched with a range of improved features.
The new Dashboard brings together a host of key features that make the locking and unlocking of doors while checking alarm status and arming control effortless.
Along with improvements that make the user experience simpler, the new app links to existing Yale apps and provides users with a live feed from a connected Home View camera. The added ability to control devices such as connected power switches and schedule actions means home security is not only smarter than ever but allows peace of mind.
The Yale Smart Living Home App is available for download on IOS and Andriod and integrates a number of the Yale Smart Security range including the Sync Smart Home Alarm and the Conexis® L1 Smart Lock.