Smart Made Simple: Smart Locks Simplified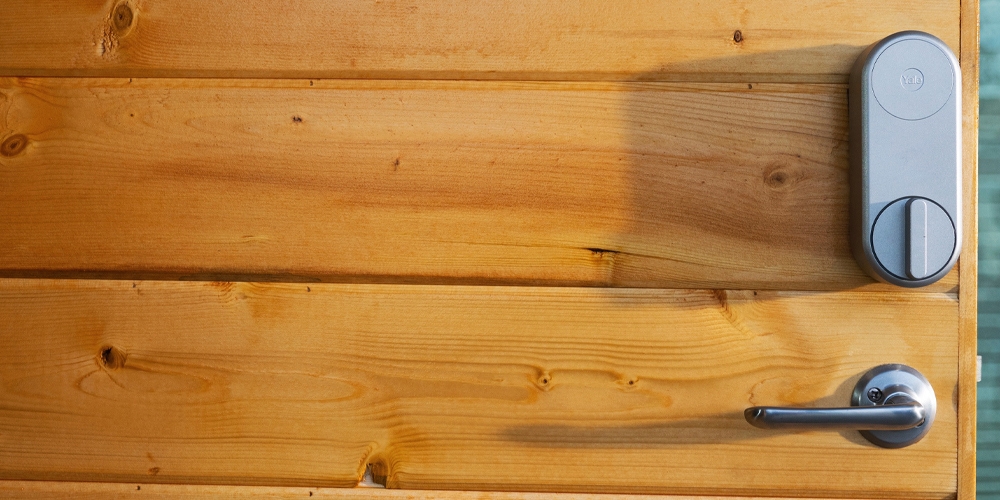 For many, the idea of keyless entry to your home is a thing of the future. But believe it or not, accessing your home using your smartphone is becoming more popular, with smart locks becoming prevalent on the marketplace and a common sight on front doors.
Gone are the days of rummaging in your bag to find the house keys, smart locks allow you to unlock and lock your door via a smartphone, tablet, keypad or fob. All sound a little too technical for you? Don't panic, we're here to help simplify the smart lock and show easy they can help make your life that little bit easier.
With different smart locks available, there's one to suit different types of doors. For example, the Yale Keyless Connected can work with a 6mm nightlatch and is more suited to a wooden door. Whereas the Yale Conexis L1 fits on most multipoint locks, ideal for PVC or popular composite doors.
When you're all set up with the right smart lock for your door, you can then enjoy taking your time trying the different functionalities and seeing how it can work for you.
Controlled via a smartphone, it's easy to navigate your way through the intuitive functions and capabilities of a smart lock. With a smart door lock, you're able to send friends and family virtual keys, enabling them to get access to your home if you're not around. They can then be deleted or disabled through the app.
With a virtual key, you can assign scheduled or permanent keys, meaning you have complete control over who enters your home, without having to worry about who has the spare key. As an alternative to a virtual key, you can give them access yourself from anywhere, with one tap you can open the door remotely.
Another handy functionality is the ability to monitor who comes and goes from your home. You can keep track of when your family arrives home safely or check the dog walker has stopped by.
The Yale Linus Lock offers something different. With geo-fencing and DoorSense technology, you no longer need to worry about where you've put the house keys or have to rush back to check you've locked the door.
With geo-fencing the auto-lock feature automatically locks your door when you leave for the day. Putting you in control, you decide whether it's immediately after closing the door or after a set amount of time. And when you come home and walk up to the door, the auto-lock with simply unlocks the lock. It's as simple as that. No need for keys, no need to even get your smartphone out of your pocket.
If you often forget if you've closed the door, DoorSense technology is the perfect solution. If anything unexpected happens like the door being left ajar, or you need to check if your door is securely locked, you'll be the first to know with DoorSense functionality.
If you're worried about the security of a smart lock, there's no need. The popular Conexis L1 is BSI (British Standards Institute) approved, after undergoing rigorous testing, including quality and durability tests as well as physical attack testing. It also underwent electronic manipulation and assessments designed to test the electronic security of the lock. Making sure you and your family feel safe and secure in your home.
Smart locks aren't designed to just be for those who are 'tech savvy'. Simple to use and convenient, smart locks are designed to make everyday life easier and give you peace of mind.
Browse our website for more information on our range of smart home security products or visit our social media pages for the latest news and offers.