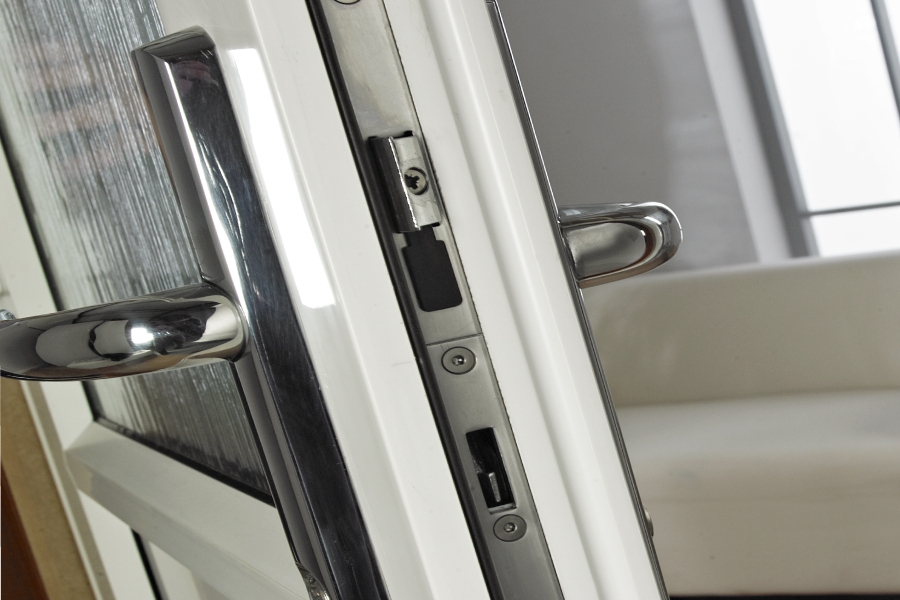 What to consider when replacing a multi-point lock
For many of us, the front door is the gateway to the home. A busy route for all family members and guests coming and going. However, this does sometimes mean the front door can get damaged or worn out, which can result in easy accessibility for unwanted guests.
Front door security is an integral part of the whole home security system and it's important it's kept up to date and meets the expected standards, so it is always providing the highest level of protection.
Normally you will find a multi-point lock on the external front or back doors which are made from uPVC or composite. A multi-point lock can also often be used on French and patio style doors.
Multi-point locks are a widely used locking system and are a popular style lock for door security. Multi-point locks are inserted into the body of the door and the lock fits into the door frame when locked. In most cases, they require a lift to lock action and are opened internally using a thumb turn. As with all front door locks, after much wear and tear eventually, a replacement or upgrade will be required. For a professional installer, knowing what products will fit what door types and lock type is needed is essential. And so having a trusted lock provider who you can rely on to provide products that are of a high standard and quality is extremely important.
At Yale, we offer the Doormaster BS PVCu PAS3621:2011 Maximum-Security replacement lock. It has been designed to replace 100% of locks that have top and bottom hooks or bolts, a 35mm or 45mm backset and a 16mm or 20mm faceplate.
Simple to install
The Yale Doormaster BS also provides a high level of protection for front door security. Tested to the Police Approved Secured by Design standard and PAS 24 door set capabilities, you can feel safe in the knowledge the product you're installing is of high quality.
When it comes to security standards, it's important to remember when fitting a PAS3621 multi-point lock, you can maintain PAS24 accreditation on existing doors, providing there have been no alterations made to the doorset.
As a professional installer, you want to be able to provide reassurance to your customer, that their front door locks are up to standard.
To ensure the maximum level of front door security, PAS3621 locks should be used with a TS007 3-star cylinder and door handle. This will give the homeowner reassurance their home is secured against a range of different front door break-in tactics, such as picking, drilling and snapping
As part of this initiative, Yale is offering a FREE 3* Platinum cylinder when bought with any of our Doormaster Multipoint range - click here to purchase yours today.
If you'd like to find out more about our range of products available, browse the website for more information or visit our social media pages for the latest news.