Don't overlook student security this September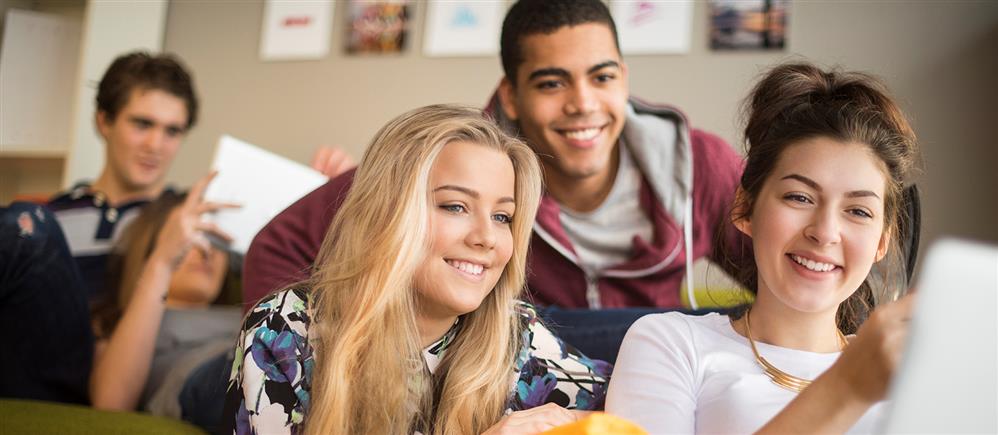 Recent statistics have revealed that one in six students has been a victim of theft during university*. So whether you're going to study for the first time, or returning after the summer break, protecting yourself and your belongings cannot be underestimated for a stress-free term.
University students are one of the most high-risk groups for theft**, as student digs are often in the more deprived areas of cities, and those living in private housing don't benefit from additional campus security. Furthermore, statistics highlight that students have more expensive consumer goods per head***, such as smartphones and laptops, making them the ideal target for potential burglars.
The average cost of a burglary amounts to £378 per student*, and with all the student fees to pay on top, the cost of a burglary is the last thing you need. With this is mind, the security experts at Yale have compiled some top tips to help protect your belongings this September, and put your mind at ease.
Under Lock and Key
Student accommodation has a lot of changeovers every year and it is hard to keep track of who has had copies of keys and when. Check with your landlord when the locks were last changed and if the keys are patented or restricted (this means that they cannot be copied without proof of ownership or easily duplicated due to their unique design). If you have your landlord's permission to change the locks yourself, this is an affordable and straightforward job that can be done following step-by-step guides online. Just make sure you opt for British Standard replacements! 
Be Alarmed
Once settled into your student digs, Yale offer an affordable range of battery-powered stand alone alarms that can be freestanding or fixed to a wall for easy installation and convenience. These will then alert you if an intruder breaks in.
Playing it Safe
To protect small valuables, you can invest in a portable travel safe for your room. Yale's value compact safe is affordable and features a steel construction and digital keypad, making it perfect for storing money, jewellery and any important documents you may have taken with you.
On your Bike
Many students enjoy riding bicycles as a convenient way to travel around campus. Unfortunately, burglars also find these convenient as can use them to make a quick getaway – plus they are hard to trace. In fact, bicycles were listed as one of the five most common items to be stolen whilst in higher education (13%)*. To keep these safe, Yale recommend using both a D-lock and robust chain and padlock for extra security.
Out and About
Hitting the town is an essential part of Freshers' Week, but personal safety should also be high on the agenda. When travelling home after a night out always try to travel in groups and use a reputable taxi company. If walking home alone, try to stick to main roads, avoid poorly lit areas, and carry a personal attack alarm for your own peace of mind.
For more information on Yale's student security range, please visit www.yale.co.uk, or for the latest news and offers from Yale like /YaleUK on Facebook, or follow @YaleSecurity on Twitter. 
It's yours. Protect it. Yale it.