Giving the gift of security to our local community this Christmas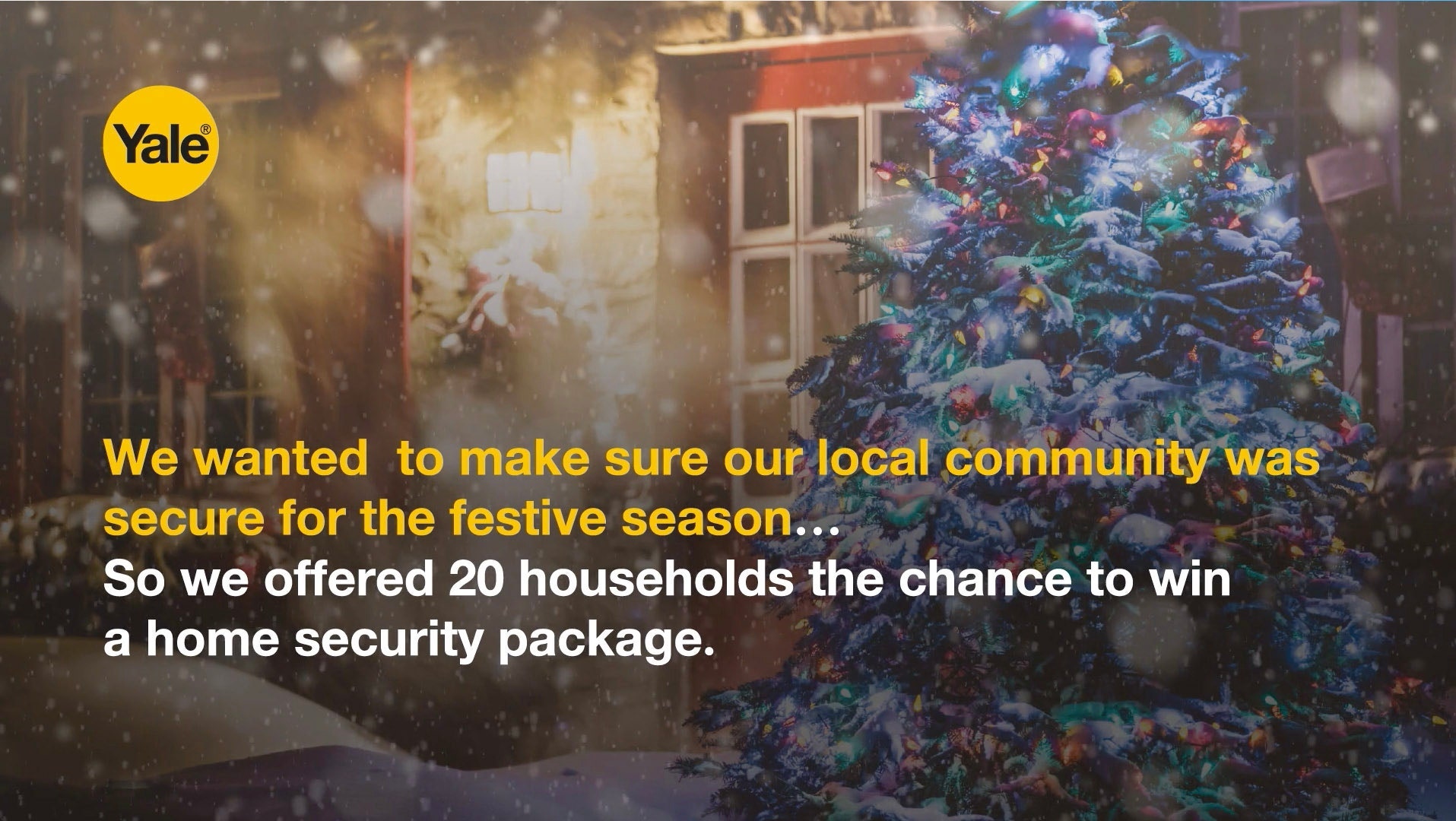 With Christmas just around the corner, we decided to don our Santa hats and run a prize draw offering homeowners in the Willenhall area the chance to win one of twenty complete household security packages.
The entries from local households came flooding in and the winners were selected at random. We then sent Yale installation elves to each winner's home, kitting them out with the latest smart products and giving them a full security makeover just in time for Christmas.
The winners included Jo from Willenhall, who was over the moon with winning a Conexis L1 smart lock. Following the installation, she said: "I'm really excited because I'm looking forward to having fobs, rather than keys!"
This project was our way of giving something back to the local community near Yale HQ, and an opportunity for us to highlight the increased need for security to guard against attacks during the festive season.
Recent figures have shown that home burglaries spike by 25% during the dark nights of the autumn and winter months, so it's essential to take all appropriate measures to keep your possessions safe at this time of year.
If you're looking for a home security solution, why not add the Yale Sync Smart Home Alarm to your Christmas list? It's easy to fit, acting as a visual deterrent to would-be burglars and intuitive to use thanks to smart technology.
Check out the Sync Smart Home Alarm here.