How to secure your new home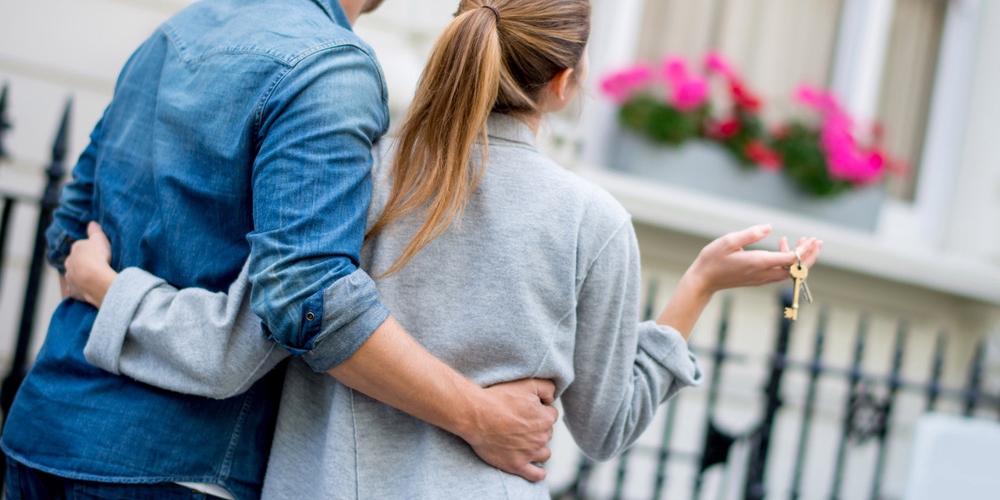 Moving to a new house is full of excitement. From collecting the keys, picking out new furniture to arranging your housewarming party, it's a memorable day for all the family as you make a fresh start in your new home.
But, as any new homeowner will tell you, when reality kicks in, there is a list as long as your arm of tasks you need to complete when you first move into your property.
From unpacking to painting and clear outs to clean ups, a house move rarely runs smoothly without a plan put in place.
But unfortunately, one of the most important factors of a house move is often pushed to the bottom of the to-do list for new homeowners. And that's their home security.
According to Home Office statistics, you're nearly twice as likely to be burgled in the first 12 months after moving into a new house*. So not prioritising your home security after you've moved in can often be costly, and of course distressing, mistake if you happen to be targeted by opportunistic criminals.
So, how can you make sure that the security of your new home is up to scratch? Well, our experts are here to help, with our range of top tips to ensure you can secure your humble abode to get off the local thieves wish lists.
Changing the locks on your new house Just think, how many different people could have had the keys to your new home in the past?
Whether that be a spare key for under the mat, one for a neighbour or another for a friend or family member of the ex-homeowners, there could be numerous copies of your front door key that are unaccounted for.
So, one of the easiest ways you can update your home security is by changing the locks on your new house.
Cylinders with a 3-star cylinder rating, like our Platinum 3 Star Cylinder, offer the highest level of protection from a range of well-known attack methods including Anti-Snap, Anti-Pick, Anti-Bump and Anti-Drill.
When deciding on a cylinder to invest in, we'd recommend looking out for the BSI Kitemark. The symbol is a sign of quality and safety and will give you reassurance that your chosen cylinder has met, or exceeded, the relevant product criteria imposed by the independent body.
If when you arrive at your new home, your door has a nightlatch, homeowners can look to upgrade to a high security nightlatch design to ensure they are protected against criminal attack methods.
Our range of British Standard Nightlatches, including the BS4 Maximum Security Nightlatch, offer, as the name states, maximum protection against a range of known attack methods.
Being approved to BS8621:2007+A2:2012, BS EN 12209:2003 and BS EN 1303:2005 standards and endorsed by the Secured By Design scheme, new homeowners can rest assured their property is protected to the highest level.
Upgrade to look 'smart'
If instead you'd prefer a modern finish to your new home's security, you could consider investing in a smart door lock as a new addition to your front door.
Smart door locks are not just the latest trend in home security. They provide heightened security, style and the introduction of sophisticated smart technology to provide convenience and peace of mind for homeowners.
Our range of smart door locks offer smartphone functionality to monitor who comes and goes from your home, so you can stay in the know of your home security, anywhere at any time.
Eyes on the prize
With an increase in vehicle crime across Britain, CCTV systems are quickly becoming a common sight outside of the home for concerned residents looking to update their security solutions.
With new homeowners already being a potential target for thieves, it's important they prioritise their home security to deter criminals operating in the area.
According to research, it's been revealed that a home is 300% less likely to be broken into if a CCTV system installed, making it an effective deterrent against opportunistic criminals.
If you decide to invest in a CCTV system outside of your home, like our Smart CCTV range, placing them in a prevalent location will make them easily noticeable to passersby, greatly reducing your chances of being targeted.
Raise the alarm
When scoping out potential properties to target, thieves will often look at the visible security solutions that are put in place by the homeowner, deciding whether they could easily break in undetected.
With 47% of burglaries being 'spur of the moment**, having a visible alarm box on the front of the home tells opportunistic thieves that your home security is up to date, and will most likely move on to an easier target.
If you're moving into a new home, you'll want to do everything you can to protect it, along with its contents, so a high-quality smart alarm system can offer peace of mind when you need it most.
With our Sync Smart Home Alarm, new homeowners can check that their property is secure from anywhere in the world.
With mobile alerts to flag if your alarm is triggered, to a useful geo-location functionality that will remind you to set your alarm before you leave the house, a smart alarm system is a worthy investment when protecting your new humble abode.
So, if you're preparing for a house move, or have just begun to settle into your new property, is it time you focused on improving your home security ready to keep opportunistic burglars at bay?
For more information on our range of home security solutions, click here.
*Home Office, 2019
**Ideal Home, 2020